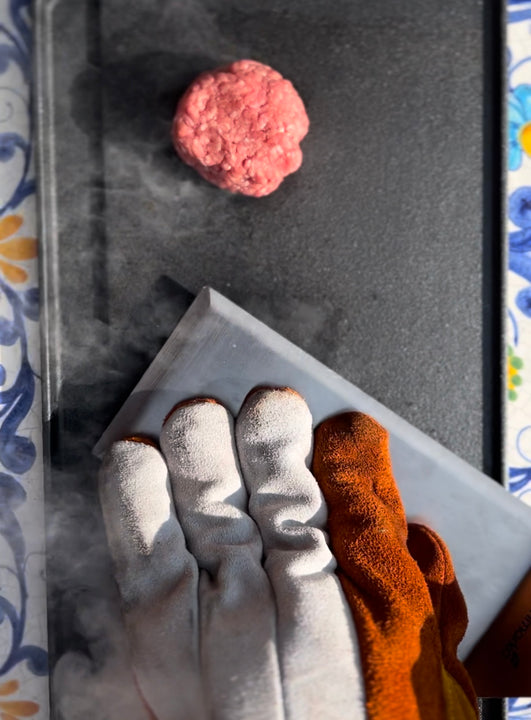 SMASH BURGER RECIPE
Yield - 4 to 8 servings
Time – 20 minutes
Ingredients:
2 Lbs 80/20 Freshly Ground Beef or Ground Chuck
Kosher Salt
8 Pack of Hamburger Buns
***8 Slices of Cheese (OPTIONAL)***
Preheat Oven to 600-650 and then place a cast iron skillet inside oven to preheat.
Separate the Ground chuck into 4-8 separate beef balls.  Safely and partially remove skillet from oven and place beef balls on skillet.  Smash with a spatula until evenly flattened (you may want to use a piece of parchment paper between spatula and beef to keep them from sticking together).  Salt beef generously and slide back into the oven.  Within 1-2 minutes, the beef will have begun browning on the skillet.  Once desired browning has been reached, flip the patties and cook for another minute.  Remove patties and place on toasted buns and top with desired topping.  If adding cheese, add it immediately and enjoy.
---

40+ Years of Innovation | 100% Made in Italy
Built to Last | Superior Design & Construction