Thinking of Opening a Pizza Shop? Here's How!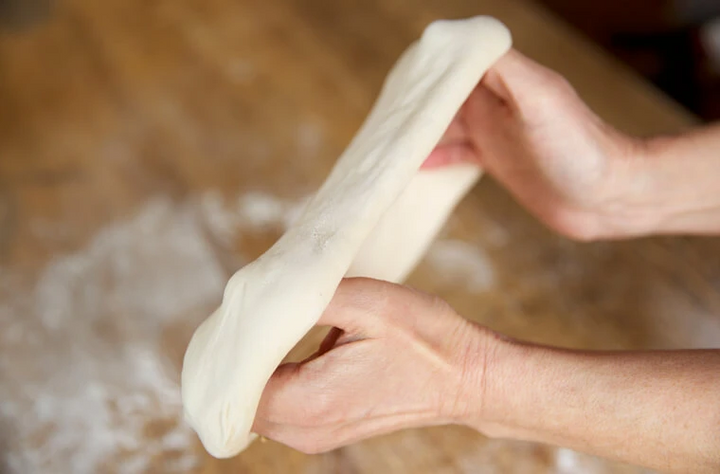 Pizza shops are one of the most profitable businesses in the food and restaurant industry. We'll break down some of the key steps in opening a pizza shop and what you need to get started.
It's no exaggeration to say that Americans are obsessed with pizza: According to the National Association of Pizza Operators (NAPO), about 93 percent of Americans eat pizza once a month, corresponding to roughly three billion pizzas sold every year!
By opening a pizza shop in the right location with the right menu, ingredients, and equipment, you'll be able to capitalize on this $38 billion dollar industry while serving your community the slices they crave. Plus, by only needing relatively inexpensive ingredients, most pizza shops enjoy high profits and low expenses compared to other types of restaurants.
Before you fire up the pizza oven and start cooking, however, you'll need to do a little planning first. By following the steps outlined here, you'll be well on your way to starting your very own successful pizza business.
1. Analyze Your Market and Location
Like with any other business, a pizza shop can only survive if it's able to satisfy a good portion of local demand. Since most towns in the United States already have a pizza shop nearby, understanding your competition and selecting the right location are crucial for ensuring your success.
Local Demand and Competition
Depending on where you live or where you plan on opening a pizza shop, local demand and existing competition will largely determine the viability of your business. Typically, however, most towns and cities have enough demand to accommodate multiple pizza shops, with the exception of very small towns.
Don't let competition or lack of demand stop you entirely, however; even if there's already a pizza shop in your area, unique menus and dine-in options can set your pizza shop apart to capture a significant portion of the local market.
Choosing a Location
"Location, location, location!" As the old phrase suggests, your pizza shop's location is another key factor in determining its viability. Since take-out and delivery are major contributors to a pizza shop's revenue, it's crucial to find a location that's close to the center of your target market. With your pizza shop closeby, customers will be more inclined to order from you.
The space itself should also be zoned and equipped as a food service establishment. While you can definitely upgrade an existing commercial space into a restaurant, the cost can be extremely prohibitive for most budgets. Further, if you plan to offer dine-in, be sure you have enough square footage for tables, chairs, bars, and so on.
2. Develop a Business Model
While every pizza shop serves pizza, not every pizza shop is the same. Before opening a pizza shop, it's crucial to consider the kind of shop you want to run; will you only offer takeout and delivery, or are you more focused on dine-in customers? Will you register as an LLC? What about financing?
There's a lot to consider when starting a business. While we won't cover everything here, writing a business plan and considering your business model and financing options are great ways to get started.
Writing a Business Plan
A business plan is arguably the single most important document for any new business, providing you with a concrete plan while allowing potential investors to determine the viability of your business. Writing a business plan is an invaluable exercise, as it requires you to plan and write out nearly every facet of your business, from market research to services (e.g., pizza) to financing and revenue expectations.
Choosing a Business Model
In writing your business plan, you'll have to determine the business model of your pizza shop. Here, a "business model" is a combination of how you plan to serve pizza (delivery, dine-in, etc.) and the legal structure of your business (LLC, S-Corp, etc.). While the legal structure you choose will depend on your situation and financing options, your service structure will depend on your customer's demands and, of course, your vision for your pizza shop.
Financing
Though your financing needs and requirements will vary, you'll likely need a business loan to pay for initial overhead such as restaurant equipment. Like with your business's legal structure, your financing options will vary depending on personal factors such as your creditworthiness, assets, and so on. However, in any case, a solid business plan will be a key tool to securing financing from any investor, whether that's a bank or private lender.
3. Register Your Business
Once you've written a business plan and have financing relatively in place, it's time to make it official! From here, you'll need to register your business with your state under a legal structure (e.g., LLC, S-Corp, etc.) and receive an Employer Identification Number (EIN).
Depending on your state and municipality, you may also need to acquire additional food safety-related permits and certificates. One common example in the United States is a ServSafe, a food handling and safety certification.
4. Test Recipes and Hire Cooks
With most of the planning and legal stuff out of the way, it's time to get into the kitchen and start cooking! Though you've probably already decided on a theme at this point, conveying it through your menu is an important (and fun!) part of delivering your customers the best experience—and the best pizza.
Recipe and Menu Development
Recipes and menus can make or break any restaurant: Menus can't be too complicated for staff to execute, recipes need to deliver a profit, and, perhaps most importantly, the pizza has to taste good and conform to local tastes.
Depending on your theme and vision, you may already have ideas for a few signature pizza recipes. Play around with different ideas and develop standardized recipes with itemized costs. With standardized recipes, you'll be better equipped to determine the cost and profit of each menu item and give kitchen staff a clear guide to executing your menu.
Also remember that pizza-goers often want a little more than pizza: They might also want wings, mozzarella sticks, salads, and more traditional Italian classics such as arancini and minestrone soup. Be sure to always offer the "standard" pizza shop classics while keeping your menu simple and easy to execute. Thankfully, with a wide variety of toppings, the pizza possibilities are endless!
Hiring Cooks and Kitchen Staff
Though you might be able to run the kitchen between you and your family, hiring cooks and kitchen staff is the best way to ensure consistent quality. While the size of your kitchen and pizza shop will determine the amount of staff you need, having two cooks and a dishwasher is usually the bare minimum.
While your cooks don't need a culinary degree, make sure they have enough kitchen experience to execute your ideas. Food safety certifications such as ServSafe are also highly desirable.
5. Find an Ingredient Supplier
While developing menus and recipes, you should gain some idea as to the cost of certain ingredients and items. Purchasing ingredients in bulk from a food supplier is usually the most economical and efficient way to source ingredients, and most towns have access to one of a handful of major food supply chains.
Though the "big" suppliers are great at providing basic dry goods and ingredients, it's often better to source fresh ingredients and meats from local suppliers whenever possible. Though local produce is sometimes more expensive, the resulting quality and goodwill from customers will be well worth the investment.
Whichever supplier you choose, make sure you schedule regular deliveries of key ingredients to keep up with customer demand. While it may take time to find the ideal amount of ingredients to order, be sure everything is kept fresh and regularly turned over.
6. Choose the Right Kitchen Equipment
Finally, with a menu in place, it's time to invest in the tools and equipment you'll need to execute it. If your location already has kitchen equipment installed, then you might not need much more additional equipment. However, all pizza shops require a few specialty items, particularly a high-temperature commercial pizza oven.
Kitchen Equipment
Basic kitchen equipment includes everything from sinks to utensils to cleaning supplies. While a restaurant supply company can help provide the basics, pizza shops in particular require an assortment of pizza peels, cutters, and other accessories to support the pizza-making process. Certain menu items might also require special equipment, such as deep fryers for mozzarella sticks and arancini.
Refrigeration
Most commercial kitchens use multiple refrigeration units for multiple purposes. In most cases, a walk-in refrigerator is the most economical and space-effective option for storing raw ingredients. However, your pizza shop may require other specialty refrigeration, such as stand-alone and built-in refrigerators for storing prepared ingredients at cooking stations.
Commercial Pizza Ovens
Arguably the single most important piece of equipment in any pizza kitchen, a commercial pizza oven is the best investment you can ever make. Unlike many conventional ovens, pizza ovens reach temperatures exceeding 800 degrees Fahrenheit! These extremely high temperatures allow pizzas to develop the perfect crust with a flaky exterior and chewy interior, all the while cooking toppings to perfection.
Commercial pizza ovens can also greatly improve the efficiency of your operation. Where conventional ovens require more cooking time due to their lower temperatures and limited space, commercial pizza ovens are specifically designed to cook multiple large pizzas at once—and usually in under 10 minutes.
Though many commercial pizza ovens run on gas, a wood-fired pizza oven can add extra distinction and flavor to your menu, all while improving your restaurant's atmosphere. For more information on the Fontana Forni line of gas pizza ovens and wood-fired pizza ovens and our convenient monthly payment plans, explore our product line or call us at 877-842-9822.
---

40+ Years of Innovation | 100% Made in Italy
Built to Last | Superior Design & Construction