How to Make Your Pizzeria Stand Out from the Competition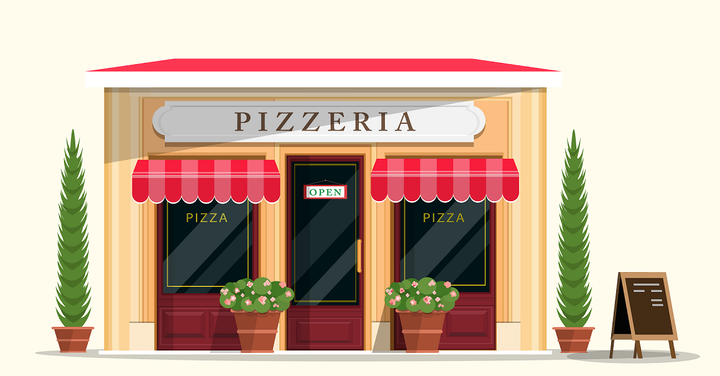 While the pizza business can be remarkably profitable, it's so profitable that it's also become rife with competition. With most towns usually having at least one or two pizza shops to choose from, it's often difficult for pizzeria owners to stand apart from the competition—especially when the competition includes big pizza chains that benefit from cost-effective central production and robust delivery networks.
Thankfully, many customers are starting to crave new pizza experiences that the big chains simply can't provide. From happy hours to unique menu offerings, to intimate dine-in options, small pizzerias have greater flexibility than big chains when it comes to providing their customers with a unique dining experience. With plenty of possibilities to suit every palate, a little planning may be all it takes for your pizzeria to stand out.
So, what's first? Your menu is often the best place to start. Where much of the competition might be limited to the "standard" toppings (cheese, pepperoni, etc.), you have the opportunity to create a "signature pizza"—something unique to your pizzeria. For added distinction, try offering unique appetizers, desserts, and drink specials that your competitors might not have. You may also want to consider purchasing a wood-fired pizza oven.
Improving the dine-in experience is another extremely effective way to set your pizzeria apart. Many pizzerias fall short of dine-in spaces, instead preferring to capitalize on delivery and pickup orders. As a result, many pizzerias don't fulfill the dine-in niche—which means yours could! Try offering happy hour specials, live music, and a pleasant ambiance to attract diners and earn additional profits on drinks and non-pizza menu items.
While diverse menu offerings and a great atmosphere may be enough to set you apart, there are plenty more things your pizzeria can—and should—do. Check out the infographic to learn more!
Click below to embed this infographic into your website:
---

40+ Years of Innovation | 100% Made in Italy
Built to Last | Superior Design & Construction