Why a Pizza Oven Is the Secret Ingredient to Unique Airbnb Stays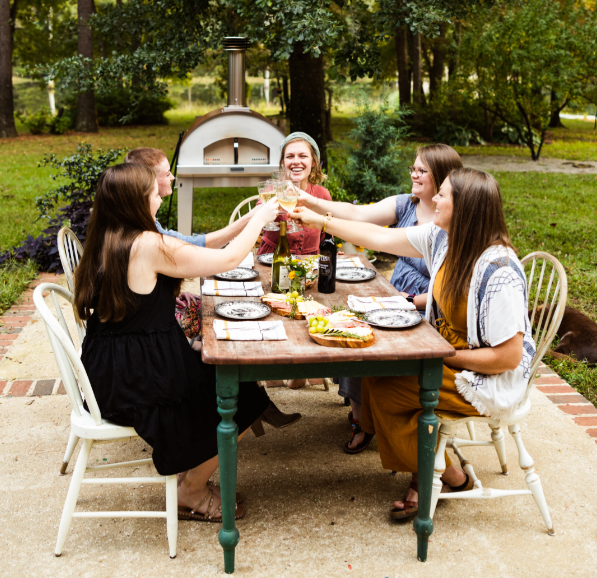 As unique Airbnb stays become increasingly popular, hosts are constantly looking for ways to differentiate their listings and appeal to a broader audience. One standout feature that's steadily gaining popularity is the addition of a luxury pizza oven in your living space or outdoor area. Here's why:
Unforgettable Culinary Experiences
The incorporation of an authentic pizza oven is one of the Airbnb must-haves for an unforgettable culinary experience. After a long day of sightseeing, imagine your guests gathering around a crackling fire, crafting their own pizzas, and relishing the mouth-watering flavors of wood-fired crust and melted cheese. It's not just a meal—it's an authentic Italian cooking experience right in the heart of your Airbnb.
Authentic Italian Flair
Who doesn't love pizza? Especially when it's handcrafted and cooked in a true Italian-style pizza oven. By integrating a pizza oven, like those masterfully crafted by Fontana Forni, your Airbnb exudes an air of Italian authenticity and charm that guests will adore.
Not only does it provide a delicious meal, but it also imparts an immersive cultural experience. Cooking a pizza in a Fontana Forni oven allows your guests to embrace the authentic Italian art of pizza-making, from kneading the dough to selecting the perfect combination of toppings and watching as the crust crisps to perfection in the oven. This is an experience that can be found in very few vacation rentals and is bound to set your Airbnb apart.
Extend the Living Space
A Fontana Forni pizza oven isn't just an oven—it's a statement piece. Indoors or outdoors, a beautiful pizza oven can act as a focal point and add to your décor, essentially extending your living space. For outdoor placements, it can create a vibrant social hub where guests can enjoy not just cooking, but also the breathtaking outdoor surroundings.
Indoor installations add an element of charm and cozy warmth to your Airbnb. A pizza oven in the kitchen turns the space into a gathering spot for friends and family, elevating the heart of the home into a lively center of entertainment.
Value Addition
Investing in a quality pizza oven is a valuable addition to your property. Not only does it boost your property's allure, but it can significantly impact your Airbnb's success rates. Guests appreciate unique Airbnb stays that offer amenities beyond their expectations. This satisfaction often translates into stellar reviews, which are paramount to attracting more guests.
Additionally, a pizza oven could allow you to set a higher price point for your rental. Guests are typically willing to pay more for unique features that elevate their stay from a simple visit to a memorable experience. The investment in a pizza oven can pay for itself over time, making it a financially sound decision.
Low Maintenance
Despite their luxury appeal, Fontana Forni pizza ovens are surprisingly low maintenance. They are built with high-quality materials that can withstand the elements, and they are easy to clean and operate, making them a hassle-free addition to your Airbnb.
Including a pizza oven as part of your vacation rental amenities is a unique, fun, and delicious way to make your Airbnb stand out. It offers an experience that guests will fondly remember and share, thereby promoting your property to potential future guests.
Upgrade Your Airbnb With Fontana Forni
Now that you know the secret ingredient to unique Airbnb stays, it's time to act. Fontana Forni, hailing from Italy, is renowned for designing and crafting luxury indoor and outdoor pizza ovens. Our pizza ovens are not just cooking equipment—they are a lifestyle statement, a way to enhance and enrich your guests' Airbnb experience. Explore our wide range of ovens or contact us today to transform your Airbnb into a stay your guests will never forget!
---

40+ Years of Innovation | 100% Made in Italy
Built to Last | Superior Design & Construction