Why Pizza Pop-Ups Are the Latest 2021 Trend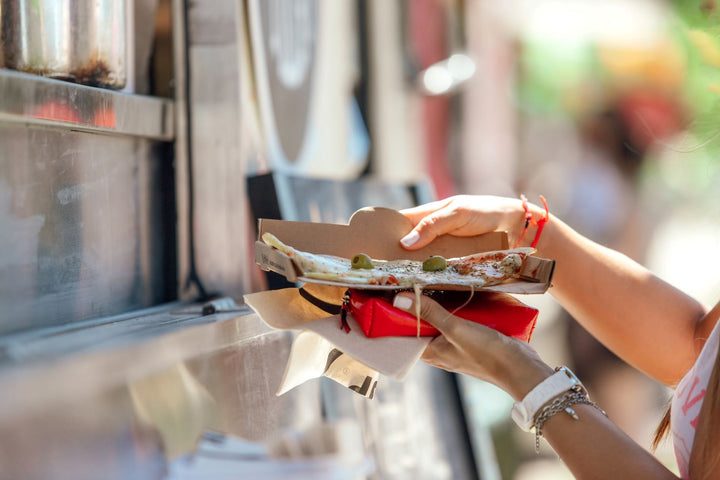 Recently, one popular restaurant concept has shown serious promise: pop-up restaurants. With great flexibility and minimal risk, pop-ups remain hot for 2021.
What Is a Pop-Up Restaurant?
A pop-up restaurant is a unique dining experience that runs for only a limited time. Unlike a full restaurant establishment, these quick service restaurants are intended to pop up (and disappear) quickly, as the name suggests. It's this spontaneous, short-lived concept that makes it so exciting.
How Long Do Pop-Up Restaurants Operate?
The lifespan of a pop-up varies, but they are always temporary. They may be events that last for only a couple of hours, or they may stay for a few months. The duration of a pop-up restaurant really depends on its purpose and concept.
Why Restaurant Owners Are Embracing the Pop-Up Restaurant Trend
There are many reasons why restaurant owners are getting in on the pop-up trend. The following are just a few of them.
Startup Is Affordable
Because pop-up restaurants are temporary, they cost much less to set up. Supplies only need to be sourced for a short time, and there's no need to maintain a permanent property. In some cases, it may be as simple as taking over an existing restaurant for an evening.
It's a Low-Risk Investment
Unlike a full-fledged restaurant, a pop-up only needs a set amount of resources. Overall operation costs are lower than those of a full restaurant, so, if it doesn't go well, the losses are limited. There's also no risk to the success or reputation of an existing business.
It Allows Restaurants to Test Different Markets
The temporary nature of pop-ups makes them perfect for testing out new ideas in different places. Restaurant owners can gauge interest in a certain area or demographic without having to establish a full restaurant.
It Creates Urgency and Demand
When something is only available for a limited time, it drives consumers to take advantage of it before it's gone. Pop-up restaurants do this very well, offering a dining experience that is quite literally once in a lifetime. As interest grows, business owners can ride the self-created trend without worrying about long-term operations.
Why Is Pizza a Great Choice for a Pop-Up?
Pop-up restaurants serve all types of cuisine, but pizza is a popular choice. The following are just a few reasons why pizza is an ideal match for the pop-up concept.
It's Well-Liked
Thanks to its simple base ingredients and overall flexibility, almost everyone enjoys pizza. Even people with specific dietary preferences and restrictions can be catered to, thanks to things like gluten-free crusts and vegan cheese alternatives.
Preparation Is Easy
With the right knowledge and ingredients, making a pizza is relatively straightforward. It doesn't need to be made to order, and it's quite efficient for selling by the slice; the effort of preparing and baking one pie yields eight individual pieces.
It's Varied and Customizable
Pizza can be topped and altered in all kinds of ways, allowing for maximum creativity. Pizzas can feature unusual sauces, cheeses, and toppings for an exciting, unique menu. This flexibility and creativity can draw curious diners who want to try "crazy" new flavors.
Pizza Pop-Up Must-Haves
Before opening a pop-up restaurant of your own, make sure you've got all the necessities covered. The following are just a few must-haves for any pizza pop-up endeavor.
The Necessary Permits
Although they're not your typical restaurant, pop-ups still need to have all of the proper legal documents in order to operate. In addition to a business license and food service permit, you may need other permissions for things like alcohol. Make sure you know what is required locally before opening a pop-up.
Creative, Attention-Grabbing Menu Items
Beyond the appeal of limited availability, a pop-up pizzeria should have an exciting, eye-catching menu that sets it apart. Think about what's not being offered in the area and how you can surprise people through flavor.
Immersive Decor
In many ways, a pop-up restaurant is more of an experience than a place. Decor can be used thoughtfully to create an immersive dining atmosphere. This doesn't mean you're required to embrace the typical Italian theme. Decorate in a way that captures your pop-up's uniqueness.
For example: if you serve gourmet pizzas with experimental ingredients, you might choose a modern, high-end aesthetic.
A Strong Marketing Strategy
Because pop-ups are short-lived, you can't rely on slow methods like word of mouth to bring in customers. In this case, you should start advertising well before your pop-up opens. A strong campaign can drum up excitement and get the word out to local communities, ensuring good interest from the start.
A Quality Portable Pizza Oven
A portable pizza oven allows you to set up quickly in any location. For the highest quality of pizza throughout your pop-up operation, choose an oven known for even cooking temperature and consistent results.
Italian-made Fontana Forni portable ovens offer durable construction, easy temperature control, and delicious results every time. Explore our commercial pizza ovens and portable pizza ovens online to find the right one for your pop-up.
---

40+ Years of Innovation | 100% Made in Italy
Built to Last | Superior Design & Construction