Why Even "Shark Tank" Wants to Invest in Pizza Ovens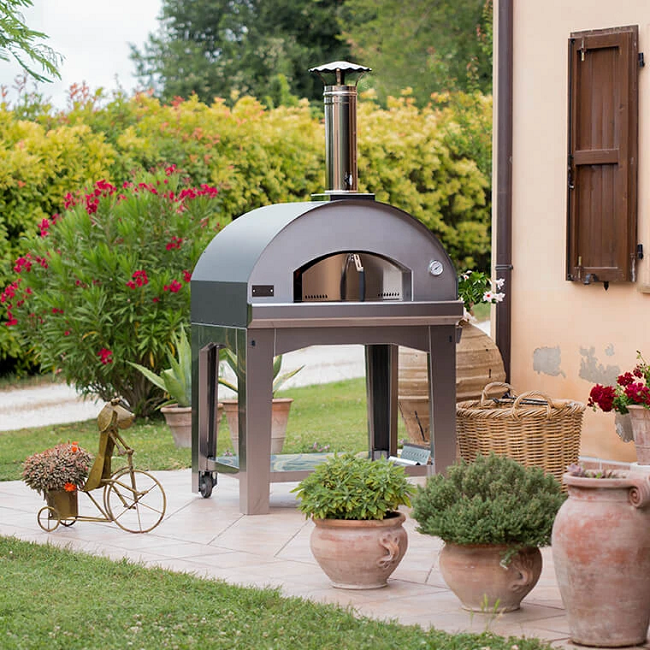 In March 2020, a pair of contestants on ABC's "Shark Tank" brought a pizza oven before the show's panel of potential investors. After a theatrical pitch and a serving of pizza, two of the "sharks" found themselves in a bidding war.
What is it about pizza ovens that led to this noteworthy Shark Tank pizza oven battle? Frankly, there's no shortage of reasons.
Why Home Pizza Ovens Are a Great Investment

The following are just a few reasons why buying a home pizza oven is a great investment right now.
They Can Increase Your Property Value
In recent years, there's been a growing interest in home cooking and backyard entertaining. As such, having some sort of outdoor kitchen space is a desirable feature for all kinds of people. It's typical to see a home's appraisal value rise after adding something like a pool, garden, or storage unit to the property. Likewise, an outdoor cooking area with a pizza oven is a unique addition that can increase property value by making it desirable to today's foodie buyers and families.
They Provide Opportunities for Boosting Nutrition
Though pizza may not come to mind as a healthy food, making your own pies allows you to introduce all kinds of nutritious toppings. Not only can you control the content and portioning of the sauce and cheese, but you can also pile on tasty roasted vegetables like tomatoes, onions, brussels sprouts, broccoli, and bell peppers for added fiber and nutrients. This is great if you have picky kids who love pizza but won't eat nutritious foods in other forms!
They Encourage Family Time
Pizza is something people eat together. It's also an equalizer, as it's well-liked and can be topped to suit everyone's preferences. Having a backyard oven means families can also spend quality time making and topping pizzas before eating them together. Even making individual personal-sized pizzas can be a fun family event. It's a perfect opportunity to teach kids cooking skills, encourage creativity, and bond with one another.
They Help Expand Your Culinary Horizons
Despite the name, a home pizza oven can be used for more than just pizza! You can make all kinds of dishes, from fire-roasted veggies and meat entrees to rustic breads and sweet desserts. Unlike a regular oven, a fire-heated oven allows you to play with things like flame-charred flavor and traditional cooking techniques.
See the Benefits for Yourself with a Backyard Pizza Oven from Fontana Forni
You can create perfectly cooked, crowd-pleasing dishes in your very own outdoor kitchen with one of our authentic Italian-made home pizza ovens. Explore our selection of stainless steel wood-fired and gas-fired pizza ovens today to begin your next big culinary adventure!
---

40+ Years of Innovation | 100% Made in Italy
Built to Last | Superior Design & Construction