Our Top 7 List of the Best Father's Day Gifts for 2020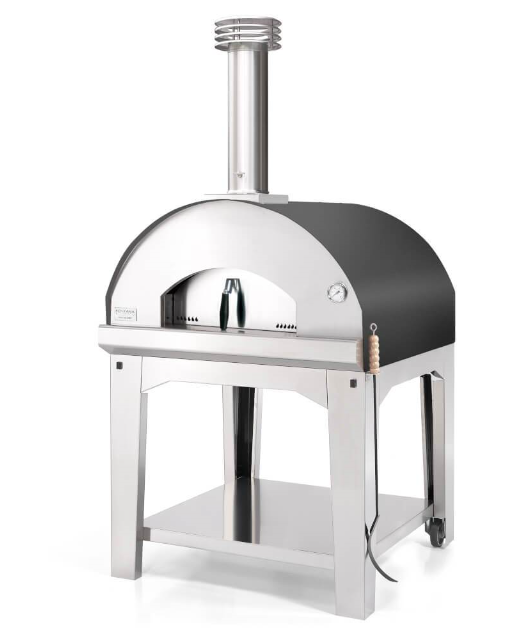 Father's Day is on Sunday, June 21st this year. Now is a great time to start thinking about what gift would be perfect for your father. From electronic devices and cooking to sports equipment and technology, you have a wide variety of items to choose from this year.
When thinking about what to get your father for Father's Day, think about the different things they like to do when they relax. Do they like to go fishing or golfing? Maybe they like cooking outdoors and preparing meals for the entire family?
To help get you started, here is our top 7 list of the best Father's Day gifts for 2020:
1. Wood-Fired Traditional Pizza Oven
If your father likes cooking outside, then a traditional pizza oven is the perfect Father's Day gift. Today's wood-fired ovens do more than just make pizza! You can roast, bake, sauté, smoke, and even grill all sorts of foods. If you want to go all out, consider the Pizza e Cucina Double wood-burning oven since this model has a separate cooking area you can use as griddle or wok.
2. Wood-Burning Oven/Grilling Utensils
If your father already has a wood-burning oven, there are some great utensils you could get him, including:
Pizza Peel
Pizza Cutting Board
Roasting Pans
Grill Rack
Rotisserie Kit
Seasoned/Scented Woods for Smoking
Grilling Tongs
Stainless Steel Skewers
Pizza Oven Scraper/Cleaner/Brush
Meat Thermometer
Basting Brushes
Cooking Apron
Oven Mitts
Grilling Spatula
Grilling Fork
3. Smartwatch or Luxury Watch
If your father does not have a smartwatch yet or has dropped hints about wanting a new luxury watch, either of these watches will put a smile on his face when he gets one or both for Father's Day. Just remember to get a smartwatch that will pair with his smartphone.
4. Sporting Equipment
A set of new golf clubs or new fishing rods and gear are great items for Father's Day. When choosing golf clubs, you can measure the length of the clubs your father currently has to ensure you get the right size.
5. Smart Home Upgrades
There are plenty of smart home upgrades that can make life easier for your father, especially if he is elderly. You could get him a smart home assistant and then pair it with any devices, like smart lightbulbs and a smart thermostat, so that all your father has to do is ask for smart home assistance to turn on and off lights or turn on the heat or air conditioning and the desired temperature setting.
6. Wine and Caviar
High-end wines pair well with different types of caviar. This gift is perfect for fathers who enjoy wine and caviar. If you are not sure what wine to pair with a particular caviar, consult your sommelier.
7. DNA Ancestry Test
For fathers who seem to have just about everything already, this is a great gift for Father's Day. Your father can discover his ancestors, lineage, and other fun and interesting facts. Who knows? Maybe your father is a descendant of a famous historical figure, king, or queen!
We hope our top list of the best Father's Day gifts has helped you get inspired to find the right Father's Day gift for your father.
To shop for wood-fired traditional pizza ovens, please feel free to explore our website. Please feel free to contact us at Fontana Forni by calling 877-842-9822 today if you have further questions or need help selecting the best wood-burning oven for your father.
---

40+ Years of Innovation | 100% Made in Italy
Built to Last | Superior Design & Construction