How to Make a Festive Taco Pizza for Cinco de Mayo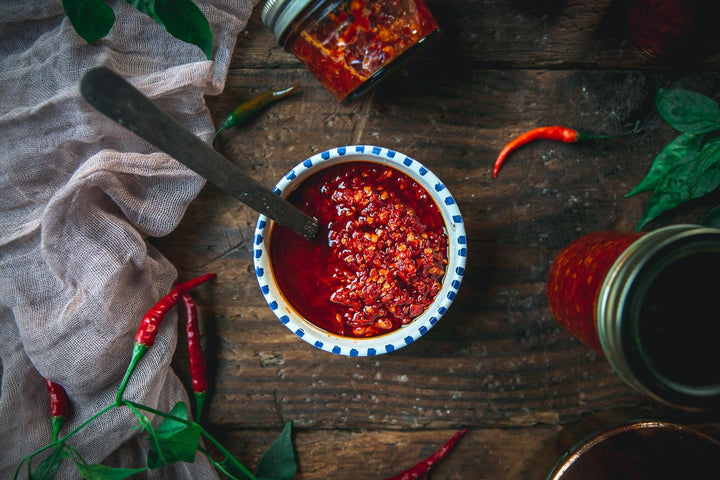 Cinco de Mayo is a celebration of Mexican heritage, food, and culture celebrated on the 5th of May in the United States. There are parties, parades, dancing, and the sharing of Mexican foods. One popular food many people enjoy making on this day is Cinco de Mayo pizza.
What Is Cinco de Mayo?
Cinco de Mayo commemorates the Battle of Puebla during the French and Mexican War. The Mexican army was victorious over the French army in this battle and won it on May 5th.
Since that time, those who reside in Puebla celebrate the day with various traditions, including battle reenactments, food festivals, art festivals, fireworks, and more. As Mexicans immigrated to the United States, they brought this celebration with them and shared it with others.
How Mexicans Like to Eat Pizza
While tacos are the number one food in Mexico, most people are surprised to learn pizza is the second most popular food. Surprisingly, Mexican-style pizza has been around almost as long as Italian-style pizza.
Interestingly enough, if it weren't for Spanish explorers bringing back tomatoes to Europe, the Italians may have never created pizza or other wonderful Italian tomato-based dishes.
There is a wide variety of pizzas in Mexico, from traditional Italian style to taco pizza. Authentic Mexican-style pizza is made using large corn tortillas that can be baked in a pizza oven before topping to ensure they are nice and crisp, much like a thin crust pizza.
The tortillas are then covered with various toppings, such as carnitas (pulled pork), beef, chicken, chilies, spicy tomato-based sauce, queso fresco, refried beans, and corn. Then, the pizza is baked in a pizza oven until the cheese is melted and it gets nice and bubbly, just like Italian-style pizza.
The second type of Mexican-style pizza uses pizza dough as the pizza's foundation. Some sort of spicy sauce is used for the pizza sauce, such as taco sauce. Next, it is covered with Mexican cheeses and the same ingredients you would use to make tacos, fajitas, or burritos.
The pizza would then be baked in an outdoor pizza oven. It is next finished with lettuce, tomatoes, avocado, sour cream, or anything else you want to put on top. A popular choice of condiments used in Mexico in place of sprinkling on parmesan cheese is to sprinkle on some Worcestershire sauce or hot sauce.
How to Make Cinco de Mayo Pizza
Instead of tacos, nachos, or other traditional Mexican food, why not make a Cinco de Mayo pizza this May 5th? The ingredients to use include:
Pizza Dough

Diced Tomatoes

Diced Avocado

Mexican Cheese

Jalapeno Peppers

Peppers – Hot, Sweet, Green

Any Type of Meat – Beef, Chicken, Pork, or Fish

Mexican Seasonings – Cayenne Pepper, Cumin, Chili Powder, Paprika

Onions

Corn

Cilantro

Beans – Refried, Black, or Pinto

Sauce – Hot, Taco, or Tomato-Based with Spices

Lettuce

Chilies
To make your pizza Mexican-style, start with your absolute favorite Mexican ingredients used to make Mexican foods. You could even add pineapple to your taco pizza if you want to!
Next, decide if you want to use corn tortillas or traditional pizza dough. If you choose to use corn tortillas, they need to be baked first, usually in an outdoor pizza oven, to crisp them up before adding your toppings.
How to Bake Mexican-Style Pizza
For the best-tasting Mexican pizza, you will want to use a pizza stone or an outdoor pizza oven. If you are using a pizza stone, place it in your oven and preheat it to 500 degrees Fahrenheit. Once the oven is preheated, you can turn the oven temperature down to 425 degrees before putting the pizza in the oven.
If you are using an outdoor pizza oven, preheat it like you would when baking Italian-style pizza. Prepare your pizzas and slide them into the pizza oven using your pizza peel. Remember to keep an eye on the pizzas and rotate them as needed until they are cooked to your liking.
Now that you know how to make pizza Mexican-style, get ready to celebrate Cinco de Mayo by ordering an outdoor pizza oven from Fontana Forni. Our pizza ovens are perfect for making Cinco de Mayo pizza or any other type of pizza you enjoy. Plus, you can bake, roast, and make other delicious meals using your new outdoor pizza oven.
Explore our pizza ovens to find the one you want, or contact us at 877-842-9822 for further assistance today!
---

40+ Years of Innovation | 100% Made in Italy
Built to Last | Superior Design & Construction