Forget Corn-hole and Beer Pong, Outdoor Pizza Ovens Are The New Barbecue Trend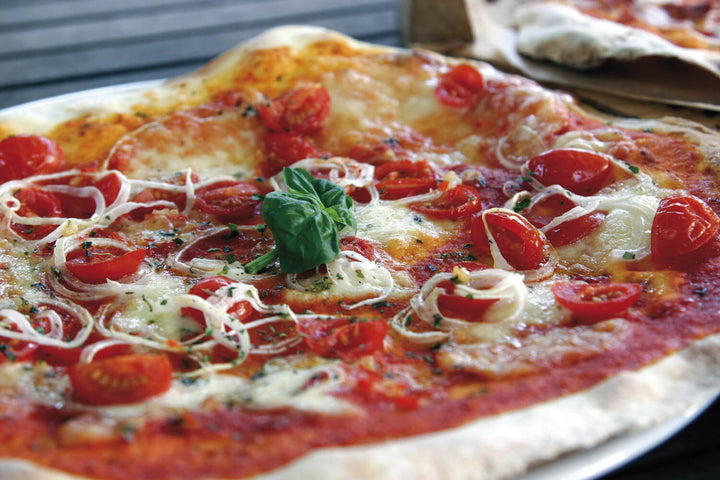 Too often, American cuisine is defined by convenience.We drive through for fast food. We buy frozen pizzas or order chain pizzas online. One major pizza chain recently advertised a new service allowing consumers to place an order with a single emoji.
A great American once called pizza the great equalizer, the common denominator in American culture. No matter who you are or where you come from, we feel confident in guessing that you absolutely love pizza. Not only did IBISWorld recently report that the U.S. pizza industry is growing at an annual rate of 3.4%, but fully 93% of Americans will eat a piece of pizza this month. All told, there were $38.5 billion-worth of pizza sales in 2014 alone.
Enjoy Your Pizza Like Never Before With Pizza Ovens Outdoors
In Italy, there is a long tradition of food as culture and entertainment, of families coming together to enjoy a delicious home-made meal. And in America, there is a long tradition of the backyard barbecue, the tailgate, sitting on the porch or patio as a family. Now, these two trends are coming together.
While frozen pizza sales continue to decline, more and more American families are investing in outdoor pizza ovens. In fact, builders are reporting that some Americans are demanding wood fired pizza ovens built right into their outdoor patios and pools. In U.S. history, 2015 will be remembered as the year of the outdoor pizza oven.

No matter what you're looking for, we promise there are outdoor pizza ovens for sale that are perfect for your family. You can find small portable pizza ovens for sale similar to the backyard grills in millions of American homes. There are also deluxe outdoor wood fired pizza ovens for the ultimate backyard experience.

Don't wait around for a crummy chain pizza to show up at your doorstep. Instead, come together as a family to design the perfect pizza creations, hand-made and wood-fired right in the comfort of your own backyard.

If you're looking for something to set your family barbecues apart from the rest, then it's time to invest in the finest outdoor pizza ovens ever designed by man.
---

40+ Years of Innovation | 100% Made in Italy
Built to Last | Superior Design & Construction