Fontana Forni Pizza Ovens vs. DIY Pizza Ovens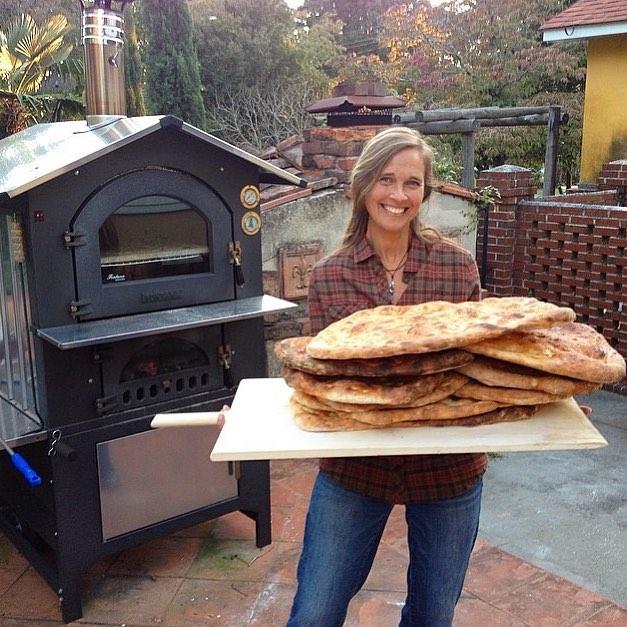 There are plenty of things you can successfully DIY instead of buying from a store. When it comes to a functional outdoor home pizza oven, however, your project may not turn out as well as you hope. Take a look at how a DIY oven compares to a professionally crafted Fontana Forni oven.
Costs
"DIY" doesn't always mean "more affordable." It may save money to build your own end table or shelving unit, but a backyard pizza oven is more complex. The cost of materials and tools can add up quickly, and any mistakes could result in costly re-constructions. 
Fontana Forni ovens are competitively priced, and there aren't any surprise costs. Everything is professionally manufactured, so there won't be any costly rebuilds and repairs. We also offer free shipping.
Safety and Regulations
Outdoor pizza ovens need to be properly ventilated and constructed in a way that supports function without introducing hazards. If construction errors cause improper airflow or ash buildup, it could pose unexpected fire risks.
Heating and Temperature Control
Good materials and construction are key to achieving the right cooking temperature and airflow. If built poorly, your oven might heat slowly or unevenly. If you can't keep the temperature steady or achieve good convection, you won't get the quality result you want
Fontana Forni ovens are meticulously designed and insulated for reliable results and easy control. When installed and used properly, your oven will heat evenly and retain that heat as needed throughout cooking.
Durability and Longevity
Unless you have professional oven-crafting experience, you may not be able to achieve a truly durable result. You might not be able to find or afford the best quality of materials, and you might not have the skill required.
Pizza ovens are our expertise. Our ovens are made with powder-coated, corrosion-resistant stainless steel and a thick layer of insulation for years of durable, efficient use. We use solid weld construction techniques during assembly, which allows our pizza ovens to withstand repeated exposure to high temperatures for a very long time.
Warranty Coverage
One of the downsides of a DIY project is that it doesn't come with any real assurance of quality. If something breaks or goes wrong, you're left having to make repairs and pay for the materials on your own. At Fontana Forni, all of our pizza ovens come with a two-year warranty against manufacturer defect and a four-year warranty on the cooking chamber dome.
Enjoy Rustic Home Cooking with a Fontana Forni Traditional Pizza Oven
If you're still planning the DIY construction of an oven, we wish you the very best with your project! If, on the other hand, you're curious about what we have to offer, check out our products online today.
---

40+ Years of Innovation | 100% Made in Italy
Built to Last | Superior Design & Construction