How to Create Your Dream Outdoor Living Space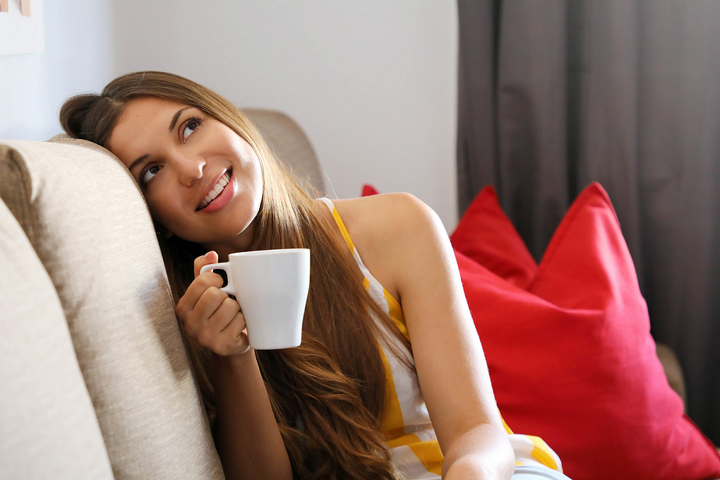 Escaping to white-sand beaches and palm trees is something we've all dreamed about, but maybe—just maybe—your escape is much closer than that. How close? As close as your backyard. These days, more and more homeowners are forgoing their travel plans for a luxury staycation in their outdoor living spaces and, with these tips, so can you.
Planning
You can start planning your dream space right now; just start a list. Don't be afraid to go crazy; ask yourself what you'd buy for your outdoor living space if money was no object. Maybe you've always wanted a backyard pizza oven. Or perhaps you just want to duplicate the look of the interior of your home. Whatever it is, making a list will bring your dream space that much closer.
Placement and Timing
Another aspect of planning will be the layout. Do you want well-defined areas for cooking and relaxing, or are you looking for something that's a bit more casual? Asking questions like these will shine some light on the best places for certain elements.
If there's a lot you want to do with your space, you'll also have to consider whether you want to achieve it all right now or whether a gradual redesign makes more sense to you. Really, this is a renovation if on a much smaller scale. Can you handle the complete upheaval of your outdoor space over a longer period, or would you rather have small spots you can enjoy now? Only you know the answer.
Break It Up
Of course, considering so many different aspects of planning at once can quickly become overwhelming, so slow things down a bit by planning in smaller chunks. One way to do this is to think of each area of your yard as a room that you're redesigning. Focusing in this way will ensure that each area of your outdoor space contains all the elements you're after.
It can also be good to plan your redesign in stages. Prioritize those elements that need attention most, such as an unsightly part of your yard or the need to run gas or water lines, before other elements that may rely on those more important items.
Budgeting
Unless you actually have won the lottery, budgeting will definitely be part of the process of creating your dream outdoor space. For example, your plan may include more expensive elements, such as installing a kitchen, complete with outdoor brick oven and natural gas grill. This kind of idea will require the installation or extension of gas and water lines.
Other ideas, such as landscaping, can be DIY unless you want to go all-out and spring for a professional landscaper. Doing this may be feasible for you if you don't have a lot of time to work with. Either way, supplies will be needed, and their costs budgeted for.
Outdoor furniture will be another cost to add to your budget, along with lighting. Cooling and heating will definitely both be items to budget for if you're planning to spend as many months as possible out there.
If you're doing things in stages, budget both for things you can afford to do now, as well as bigger ticket items that it will take a few months to save up for.
Designing
Okay, you've done the hard stuff. Now, it's time for the fun stuff: designing that dream outdoor space. This is where you can really let your imagination take flight and showcase your personal style. After all, there are no rules; your space can be whatever you want it to be! Yet where do you start?
What's Your Personality?
You might be outgoing and the life of the party or you may prefer to curl up with a glass of wine and a crackling fire. A natural sanctuary for yoga and meditation may appeal to you more than having a modern and sculptured look. The point is to think about what really speaks to your personality, as this will be the theme that your entire outdoor space is built around.
No matter what your theme, you'll have no shortage of choices for furniture, landscaping, lighting, or accessories.
Space and Furniture
You've thought about the elements you want your outdoor space to have. Next, you'll have to consider what size of space there is to work with. Why is space so important? Because the last thing you want is to feel crowded. That being said, furniture and elements like an outdoor pizza oven need to be in the right proportions.
What is the highest number of people who will be occupying your outdoor space at one time? This is important to consider. The more people, the more seating will be needed. If your backyard space is large enough to host several people and you like to entertain, then you'll want to ensure there are at least six places available to sit.
Big spaces that offer more than one option for enjoyment can have both a dining and a lounging area, but how can you separate the two? The dining area can share space with your outdoor kitchen on your stone or wood patio while the lounging area can be located farther away on the grass—maybe around a fire pit.
Another way to separate spaces is to use some kind of divider. This could take the form of a natural element like a vine-covered trellis and can also work by using furniture. For example, an outdoor sectional could be arranged so that its back is to the dining area.
Ambiance and Privacy
The right kind of lighting can make your backyard truly magical, So, along with your style and furniture, you'll also want to consider ambiance when designing your dream space. Maybe you want to echo a starry night or add some Old World charm.
Here again, you've got many options. Fairy lights will add a subtle yet ethereal glow. Not only that but, thanks to the fact that you can get solar lights, they can go virtually anywhere.
LED flame lights are incredibly realistic and are perfect for injecting rustic romance into an outdoor space without the worry of a real fire. Stairs and paths can be beautifully illuminated with simple and incredibly affordable solar stake lights.
These days, it can be difficult to find privacy, even in your backyard but, when you include certain elements in your dream design, your neighbors won't be the wiser about who's hanging out. A gazebo with privacy curtains will provide shade and privacy for when it's time to dig into a delicious dinner.
Living barriers like trees and shrubs can provide a place for critters to rest and add even more natural beauty as it shields your space from prying eyes. A fountain or another water feature will give your outdoor space the feeling of an expensive spa.
Fire It Up
We mentioned the outdoor kitchen before and, while you might be used to a grill, there are also many great reasons to add an outdoor pizza oven to your dream backyard. They're not just for pizza; you can cook virtually anything you'd make in your traditional oven. If you want a cooking method that keeps nutrients intact, the pizza oven is definitely your solution.
These ovens cook food far faster than any other method, which is important, considering that food loses more of its nutrients the longer it cooks. If ambiance is what you want to add, you simply can't beat the warm glow of a pizza oven, and different woods can add unique flavor to everything you create in a wood-fired option.
Fontana Forni ovens combine 100% Italian construction and over 40 years of innovation for a product that's a stylish and functional addition to any outdoor living space. Discover the benefits of adding a Fontana Forni oven to your space by visiting us online or calling 877-842-9822.
---

40+ Years of Innovation | 100% Made in Italy
Built to Last | Superior Design & Construction