3 Reasons to Invest In Outdoor Pizza Ovens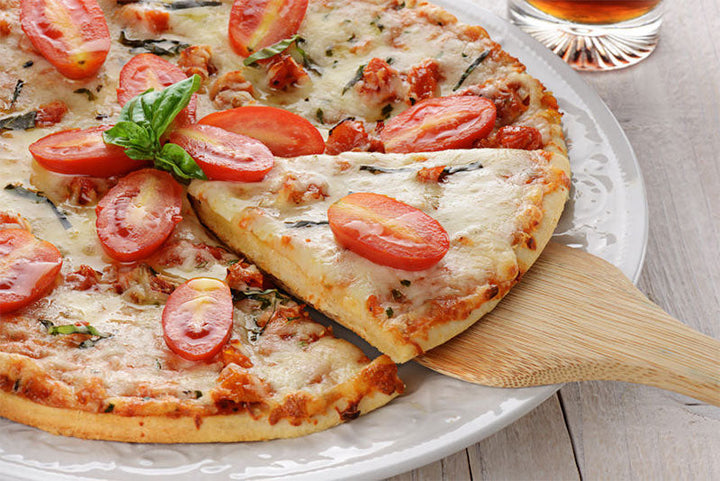 If you've been looking at outdoor pizza ovens for sale and just can't convince yourself to pull the trigger, it's time to stop procrastinating and make the buy! Wood fired pizza ovens straight from Italy are becoming all the rage in homes and even businesses across the United States and we have plenty to choose from to fit your desires and budget.
Whether it's persuading yourself, or maybe a significant other, to buy one of our authentic outdoor pizza ovens, here are a couple of good reasons to get you started.
Save Time and Money: How many times do you order pizza in a week? How about in a month? Year? If you're an "average" person, statistically you'll consume 46 slices of pizza every year. About 93% of Americans eat at least one slice per month. The bottom line is if you're on this site in the first place, you probably have something of a pizza-tooth.

Instead of ordering out once a week or dealing with the time and hassle of making pizzas in a traditional oven, consider outdoor pizza ovens as an investment for the future. Thanks to the electro-galvanize process we use on our metals before powder-coating, which provides excellent protection against corrosion, the pizza oven is something you'll have for many years to come.

Not to mention the fact that some of our outdoor pizza ovens can heat up in 15 minutes and can have a pizza ready for you to eat in as little as 90 seconds!


Great for Parties and Functions: Kids birthday parties, graduation parties, family reunions, and after work soirees are just a few of the events your family and friends will be begging you to host when they find out you own an outdoor wood pizza oven. While a grill is a standard backyard fixture, outdoor pizza ovens for patios will really take your environment to the next level.


Not Just for Pizza: Can't justify this kind of purchase for only one thing? Don't be fooled -- outdoor pizza ovens are great for making bread, casseroles, vegetables, and pretty much anything else you can make in an oven, just quicker and with that tantalizing wood-cooked flavor.
The holidays may be over, but it's not to late to buy yourself (or loved one) a practical gift for the upcoming spring and summer season.
---

40+ Years of Innovation | 100% Made in Italy
Built to Last | Superior Design & Construction