3 Great Reasons to Invest in an Authentic Portable Wood Fired Pizza Oven for Your Home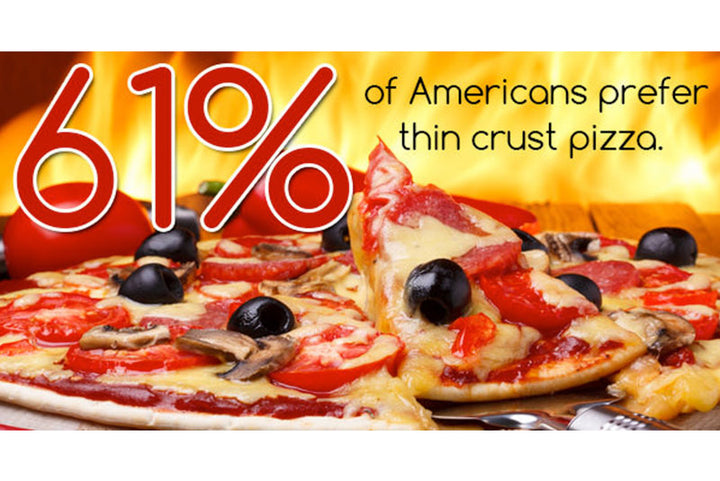 There's nothing quite like a cheesy, crispy, and handmade pizza pie. Unfortunately, most pizzerias don't even come close to the authentic taste of Italy, and those that do charge outrageous prices for small pies that don't even feed the entire family.
If you and your family are among the 61% of Americans who prefer thin crust pizza, you absolutely need to invest in a portable wood fired pizza oven. These Italian wood fired pizza ovens deliver that incomparable taste and crispiness that simply cannot be duplicated by your local pizzeria.
These outside pizza ovens are perfect for family get-togethers, which is important considering how sparingly some families spend time with one another. Just about everybody loves pizza, and whipping up the perfect custom pie with friends and family is one of the best ways to enjoy each others' company. Here are just three of the many reasons that you should be investing in a portable wood fired pizza oven for your home:
Authentic Italian taste
If you've never had an authentic slice of Italian pizza pie, you simply don't know what you're missing. Comparing your neighborhood pizzeria's pies to the pizza that you can make with outdoor pizza ovens is like comparing a jalopy to a Ferrari. From the extra meltiness of the cheese to the enhanced crispiness of the crust, you'll never look at pizza the same way after trying your first bite of authentic homemade Italian pizza.
Bring the family together for a pie
Family dinners were one a central part of the fabric of America, and unfortunately, this is no longer the case. In fact, the frequency of family dinners has declined approximately 33% in the past 20 years. Portable wood fired pizza ovens give families the opportunity to spend time together crafting the perfect pie and sitting down at the table to enjoy it, just like in the old days.
Faster cooking times
On-the-go moms and dads know how difficult it can be to whip up a home-cooked meal while dealing with their busy schedule. A wood burning pizza oven takes just 50 minutes to heat up, while alternatives can take as long as three hours to heat up. Plus, with a wood burning pizza oven, you can make a pizza in as little as 90 seconds depending on how thin you like it.
Your family deserves a fun way to spend time together, and there's no better way to accomplish this than with a portable wood fired pizza oven. Invest in one of these culinary wonders and bless your family's taste buds with the authentic taste of Italy.
---

40+ Years of Innovation | 100% Made in Italy
Built to Last | Superior Design & Construction