Walnut and Mascarpone Crostini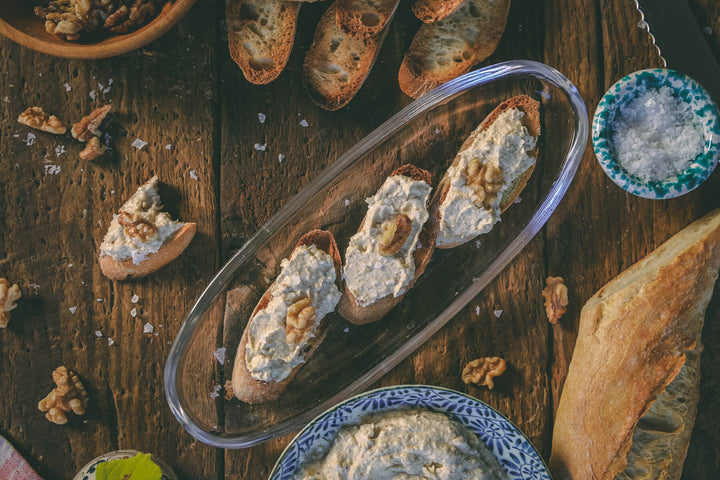 Here is a delicious, quick and easy appetizer prepared with just a few ingredients. These walnut and mascarpone crostini will be served in no time at all. So excited to share with you one of the simple yet tasty Italian appetizers usually served before a meal. Let's get to work.
Recipe:
Ingredients:
250 grams - Mascarpone cheese
100 grams - walnuts
1 baguette sliced and toasted in the wood-fired oven
1/2 teaspoon sugar (optional)
Salt to taste
Salt flakes to sprinkle on top of the finished crostini
Walnut halves to place on top of the crostini
Directions
Lightly toast walnuts in the wood-fired oven to allow oils to get released
In a food processor blend the toasted walnuts
Add the Mascarpone cheese, salt and some sugar (sugar is optional)
Some even add some pepper
Slice and toast the baguette and lightly toast. If you desire less crunchy bread, you can opt to toast only on one side.
Spread the walnut and mascarpone cream on each slice and top with a walnut half
Sprinkle each with some salt flakes
Enjoy!
We would love to hear from you and see images of the crostini you made. What is your favorite and easy appetizer you serve to family and friends? 
---

40+ Years of Innovation | 100% Made in Italy
Built to Last | Superior Design & Construction