Gluten-Free Almond Flour Pie Crust Recipe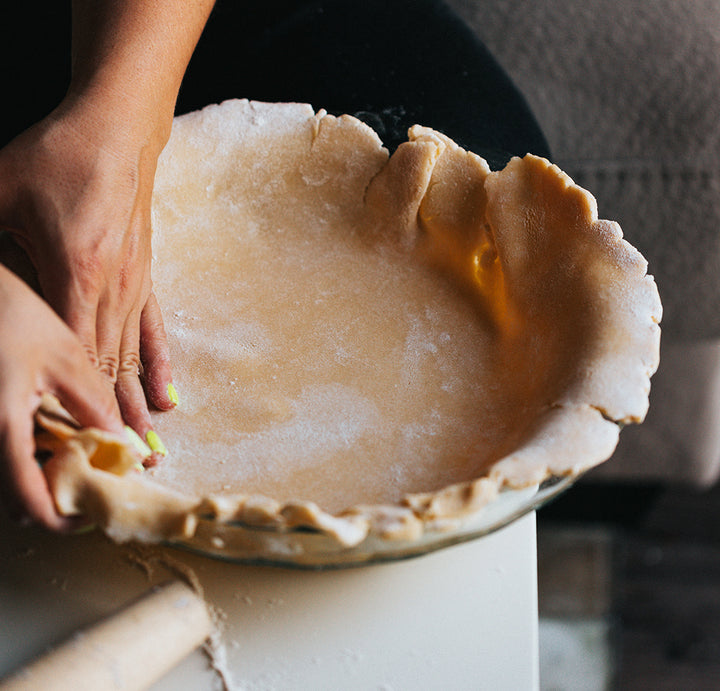 Prep Time: 10 mins.
Cook Time: 15 mins.
Serving: 1 pie crust (typically 6 slices)
Difficulty: Low
Supplies:
Pie pan
Large mixing bowl
Fork
Aluminum foil
Ingredients:
250g almond flour

1 pinch salt

50g melted coconut oil

1 egg

45g maple syrup (optional: only if you want a sweet crust)
Directions
:
1.) Preheat oven to approximately 350°F.  Keep a very low temp by maintaining a small fire.  
2.) Add almond flour and salt into a bowl and mix. 
3.) Mix in syrup (for sweet pies), coconut oil and egg.
4.) Kneed by hand in the bowl until evenly combined.
5.) Transfer to a greased pie pan and press in to form crust shape.
6.) Perforate with a fork.
7.) Cover edges of crust with aluminum foil (to keep from over-browning) and bake at 350 for 15 mins. 
8.) After initial 10 minutes, begin checking to make sure it doesn't burn. Allow to cool before adding filling.
Buon Appetito!
Subscribe to our YouTube channel for more videos! 
Follow us on Instagram and tag us with your culinary magic! We would love to see how you make this recipe!
---

40+ Years of Innovation | 100% Made in Italy
Built to Last | Superior Design & Construction