Why You Need to Start Cooking with Stainless Steel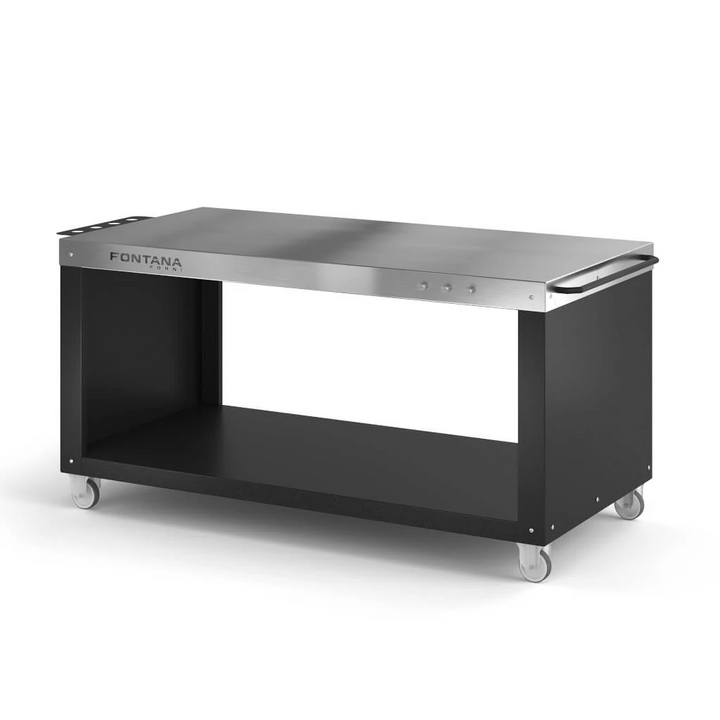 Almost every professional chef uses stainless steel pans, and for good reason: While nonstick, aluminum, and other cookware materials all have their places in the chef's arsenal, nothing beats the versatility and value of stainless steel.
Ready to upgrade your cooking game? Read on to learn more about the benefits of cooking with stainless steel.
Durable and Low Maintenance
Simply put, stainless steel is virtually indestructible. Where nonstick coating flakes and cast iron rusts, stainless steel holds up to high temperatures, utensil scratches, and dents, and it resists corrosion.
Plus, stainless steel requires a negligible amount of long-term maintenance; even if you store a stainless steel pan for several years, it'll come out looking just as good as when it went in. By contrast, cast iron and carbon steel can still rust even after being seasoned.
Even Heating
Even heating and temperature control are crucial to cooking foods properly, especially when sauteing or frying at high temperatures.
Though stainless steel isn't the best conductor of heat, most stainless cookware achieves even heating thanks to an interior layer of conductive material such as aluminum or copper. Combined with multiple protective layers of stainless steel, this small detail gives stainless cookware similar heat retention and distribution properties to copper.
Easy to Clean
Stainless steel only needs a quick wash with soap to remove most grease and grime. Even burnt food can be scrubbed and scraped away without causing damage to the surface. You can also clean your stainless cookware in the dishwasher without having to worry about rust or corrosion.
Compare this effortless cleaning to cast iron and carbon steel, which require regular seasoning and can't always be washed with soap.
Low Food Reactivity
Acidic foods such as tomatoes cause aluminum and other reactive metals to leach harmful chemicals and metallic flavors into food. Cast iron and carbon steel pans can also lose their hard-earned seasonings when exposed to acidic foods.
Unlike aluminum or cast iron, stainless steel is non-reactive, allowing you to cook everything, from your favorite tomato sauce to duck a l'orange, without losing flavor or ingesting harmful chemicals.
Attractive
Stainless steel cookware has a lustrous, sophisticated look that's versatile and timeless enough to fit into any kitchen.Plus, stainless steel will retain its stunning appearance longer than most other materials.
While stainless steel might not have the flashy colors of certain enamel and nonstick cookware, its longevity and simple elegance more than make up for it.
Great Value
Though it's slightly more expensive, stainless steel cookware lasts significantly longer than most other cookware. Combined with its durability and low maintenance over its lifetime, a single stainless steel pan can outlast all your cheaper nonstick pans. With the right care, your stainless cookware could even pay for itself over time, making it a rare "buy it for life" kitchen investment.
Purchasing Stainless Steel Equipment
From saute pans and stock pots to kitchen utensils, there's a lot to choose from when purchasing stainless steel equipment. It's even possible to outfit an entire kitchen with stainless equipment—and, with its durability and longevity, it may be the only time you ever have to.
Stainless steel cookware isn't limited to just pots and pans, however: Home pizza ovens are also utilizing the benefits of cooking with stainless steel. Encased in a two-layer shell of 2.5mm-thick stainless steel, Fontana Forni's wood-fired countertop pizza ovens are built to last. With expert craftsmanship combined with the durability of stainless steel, a Fontana Forni pizza oven can provide you and your family with authentic Italian wood-fired pizza for years to come.
For more information on the Fontana Forni line of stainless pizza ovens, explore our product line or call us at 877-842-9822.
---

40+ Years of Innovation | 100% Made in Italy
Built to Last | Superior Design & Construction