Why Homemade Pizza Is Better Than Takeout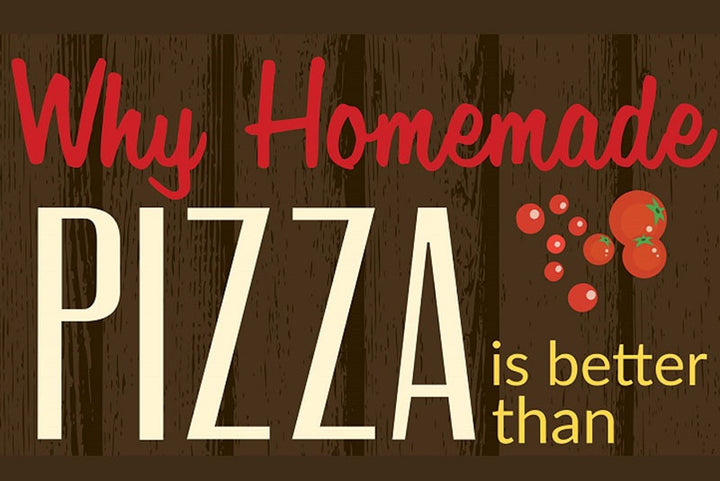 Nothing beats the scrumptiousness of a homemade pizza crisped to perfection in an authentic wood fire oven—particularly not a delivered pizza. In fact, comparing a homemade pizza to a takeout pizza is a bit like comparing a Mustang to a Lamborghini. Lovingly crafted with fresh, custom ingredients to suit your tastes, homemade pizzas are the ultimate choice in gourmet backyard cooking.
Even better, you won't be forced to sacrifice your wallet in the pursuit of taste. While the typical takeout pizza will set you back $15 to $20 per order, a store-bought pizza package will only cost anywhere between $6 and $8. A fully homemade pizza, made lovingly from scratch with homemade dough, can cost as low as $2 or $3.
To top it all off, homemade pizzas are also far healthier than the greasy variety you get from most fast-food and delivery chains. Containing two-thirds the calories of a takeout meal and half the saturated fat, pizzas cooked in a wood burning oven make your whole body feel as happy as your stomach.
In the end, a homemade pizza is healthier, cheaper, tastier, and more interesting than delivery. Read the infographic below to learn more about the wonders of homemade pizza and how it beats takeout pizza every time, everywhere. 
---

40+ Years of Innovation | 100% Made in Italy
Built to Last | Superior Design & Construction