Unique Pizza Recipes to Try Before the Year Ends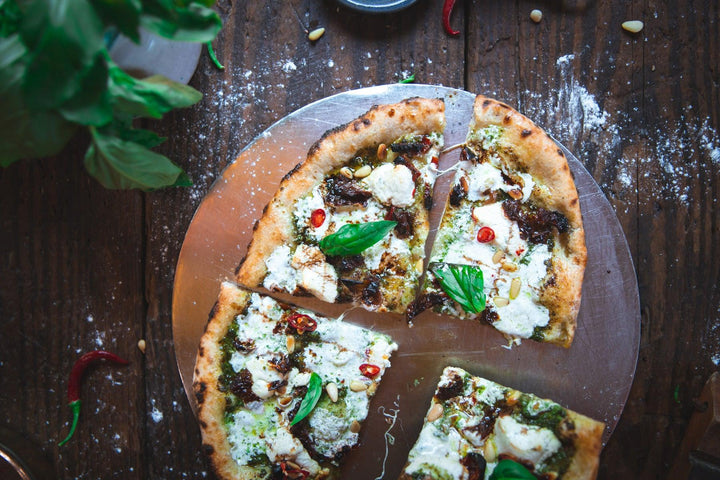 While nothing can beat the ultimate classic Margherita pizza, sometimes mixing things up and trying new flavors is a great idea. There are so many different kinds of pizza to try.
Here are some unique pizza ideas that you need to try before the end of 2022.
Steak and Blue Cheese Pizza
Cheese is the ultimate pizza topping, so why not up your cheese game and add blue cheese to your next pizza? Pair that blue cheese with a tender steak. Thinly sliced sirloin is a great choice but make sure to pre-cook the steak before you put it on the pizza. Try not to overcook the steak, as this will dry the meat before it even gets on top of the pizza and back into the oven to finish. In fact you can cook your steak using one of Fontana Forni's stainless steel grills too. Plus, blue cheese is an excellent choice for pizza because it melts quickly and creates a stunning unusual sauce that will be a crowd-pleaser.
Cranberry, Brie, and Turkey Pizza
Cranberry and brie cheese is a classic pairing that will be found on many Christmas dinner tables across the world. And this combo is also a festive pizza topping too especially when you add turkey. You can brighten up the pizza by adding some orange zest to the cranberry sauce to really give it a tart kick. If you don't want a thick sauce, a scattering of sauteed cranberries works too.
Potato, Sausage, and Prosciutto 
You may be thinking that putting a potato on a pizza sounds rather odd, but when you pair it with a sausage of your choice and some prosciutto, you have a winning combination on your pie.
While this may sound like a rather uncommon pizza, the potato and sausage pairing is a typical Sicilian flavor that is adored by millions of Italians. Boil the potato until soft and then thinly slice before placing on the pizza with pre-cooked crumbles of sausage.
Buffalo Chicken Pizza
If you love a big plate of buffalo chicken wings and are looking for another unique pizza, then you will love this saucy buffalo chicken pizza.
The pizza toppings are pretty simple: shredded chicken meat, spicy buffalo-style sauce, and mozzarella cheese. If you want to make your pizza even more like a wing experience, you can add some blue cheese as well for an even creamier topping.
Shrimp and Cheese Pizza
Seafood pizzas have grown in popularity over the years, so why not try this unique shrimp and cheese pizza recipe? To get your pizza extra cheesy, use at least three cheeses like mozzarella, parmesan, and gruyere. Lightly saute the shrimp first in a skillet with some butter and garlic. You can add tomatoes, chopped parsley or other ingredients to your taste.
Bacon and Pickle Pizza
This one is for all the pickle lovers out there and one of the most unique pizza topping combinations on the list! The toppings are rather straightforward: bacon and pickles. Some people like to add dill and red pepper flakes. Feel free to dip your slice into some ranch dressing for a truly unique bite.
Cheesy Bacon Burger Pizza
The cheesy bacon burger is an uncommon pizza using all the flavors typically found in a burger.
Topped with ground beef, diced onions, bacon, and cheddar cheese it easily invokes images of If you love pickles on your burger, go ahead and add them too. Make a quick sauce by mixing mayo, mustard, white vinegar, and smoked paprika to mimic the Big Mac to drizzle on top. For a full burger moment finish with shredded lettuce after it cools.
Enjoy Your Unique Pizzas with Fontana
Enjoy your unique pizzas with Fontana Forni's range of outdoor pizza ovens and pizza accessories. Their experience and authentic Italian craftsmanship will make your pizza feel restaurant-worthy.
Contact customer service today at 1-877-842-9822 or visit FontanaForniUSA.com to see all the oven and accessories offerings.
---

40+ Years of Innovation | 100% Made in Italy
Built to Last | Superior Design & Construction