Tired of Marinara? Here Are 7 Unique Pizza Sauces That Are Surprisingly Good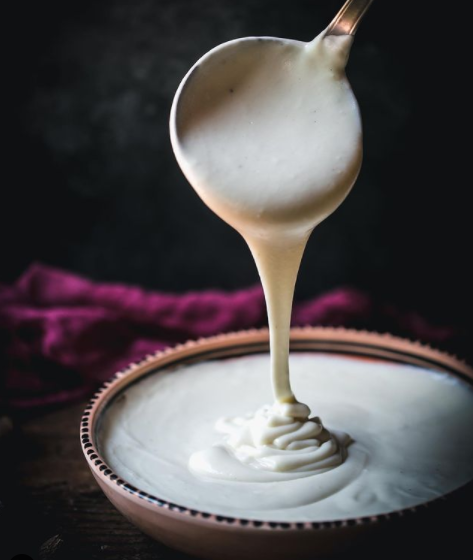 It's hard to get bored of pizza, but sometimes you want to change things up a bit. In addition to trying new toppings and cheeses, consider using an alternative to tomato sauce on pizza. Here are seven tasty suggestions to try out on your homemade pies.
White Sauce
For something that's just slightly different, try replacing your usual tomato-based sauce with a white pizza sauce. White sauces like the well-known Alfredo sauce are typically made from milk, flour, seasonings, and a hard Italian cheese like parmesan or Romano. Pick up a jar of your favorite or make your own at home for a rich, creamy result.
Pesto
Pesto is a paste made from processed basil, pine nuts or another nut, garlic, olive oil, and cheese. Replacing your usual base with this Italian staple is a great way to add fresh herb and garlic flavor. Pesto works nicely with classic Margherita pizza toppings like fresh mozzarella and tomato. Make a vegan version by subbing light miso and some nutritional yeast for the cheese.
Salsa
Want to give your pizza a little kick? Add some good bite and fresh flavor by using salsa as a sauce. This is a perfect base for a taco pizza with Oaxaca cheese, tomatoes, black olives, seasoned meat, and cilantro. You can also try out different types of salsa and different heat intensities.
Garlic Aioli
If you're a true garlic lover, there's no better pizza sauce than a garlic aioli. It's made by processing garlic, olive oil, mayonnaise, Worcestershire sauce, cayenne pepper, and lemon juice into a creamy, off-white mixture. As a pizza sauce, it will spread nicely and imbue your pie with a powerfully delicious garlic flavor. It also makes a great dip for that last bit of crust!
BBQ Sauce
As pizza sauce alternatives go, BBQ sauce can seem like a strange one. It's certainly not a typical Italian flavor, but it's a fantastic choice for a pizza with tangy, smoky elements. BBQ sauce works well for pizzas with toppings like smoked mozzarella, barbecued chicken, pulled pork, and caramelized onions.
Italian Dressing
If you prefer a light sauce, a drizzle of Italian dressing might be just the thing. More than just a salad topping, it can give your pizza the "zip" of vinegar and the boldness of red pepper and garlic. It's also a relatively healthy, low-calorie choice.
Hummus
Hummus is a great sauce alternative with a rich chickpea flavor and smooth texture. It's a perfect match for Middle Eastern and Mediterranean flavors like roasted red and yellow peppers, ground lamb, and feta cheese. It's also a perfect base for a cheese-free vegan pizza, and the thickness of the hummus can help keep toppings in place.
Make Delicious Culinary Creations with a Fontana Forni Pizza Oven
For the very best homemade pizzas, you can trust the quality design and craftsmanship of Fontana Forni. Our outdoor and countertop pizza ovens are made to cook evenly, clean easily, and last for meal after meal. Check out our selection online today to start your very own home pizza kitchen.
---

40+ Years of Innovation | 100% Made in Italy
Built to Last | Superior Design & Construction