Tips for Creating an Outdoor Kitchen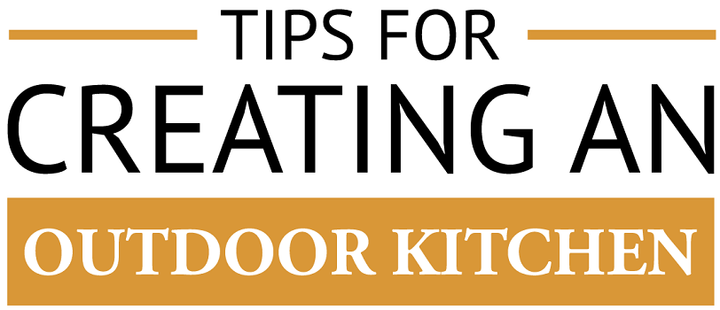 An outdoor kitchen can be an excellent addition to your house, especially if you live in warmer climates. However, there are some things you'll need to think about before you start building.
First, make sure you have the budget to put in an outdoor kitchen. While an outdoor kitchen is wonderful, if you're drowning in debt once you're finished, you'll be too worried about how to make ends meet to really enjoy it.
Next, make sure the location gives the cooks plenty of opportunities to interact with their guests. Try to make sure your cooks won't be isolated in your new outdoor kitchen, but also make sure the kitchen space won't create traffic bottlenecks during parties.
Finally, select appliances you'll be able to use. Your outdoor kitchen will likely have limited space, so think about the types of food you already love cooking for your family and make the equipment for making those your centerpiece. After you've selected your main appliance, you can start thinking about some additional helper appliances, so long as you know you'll be using them.
An outdoor kitchen is a marvelous addition to your home, but you need to plan it out beforehand. Read the infographic below for more tips on how to create an outdoor kitchen.
Click below to embed this infographic into your website:
---

40+ Years of Innovation | 100% Made in Italy
Built to Last | Superior Design & Construction