The Best Holiday Gifts for the Home Chef in Your Life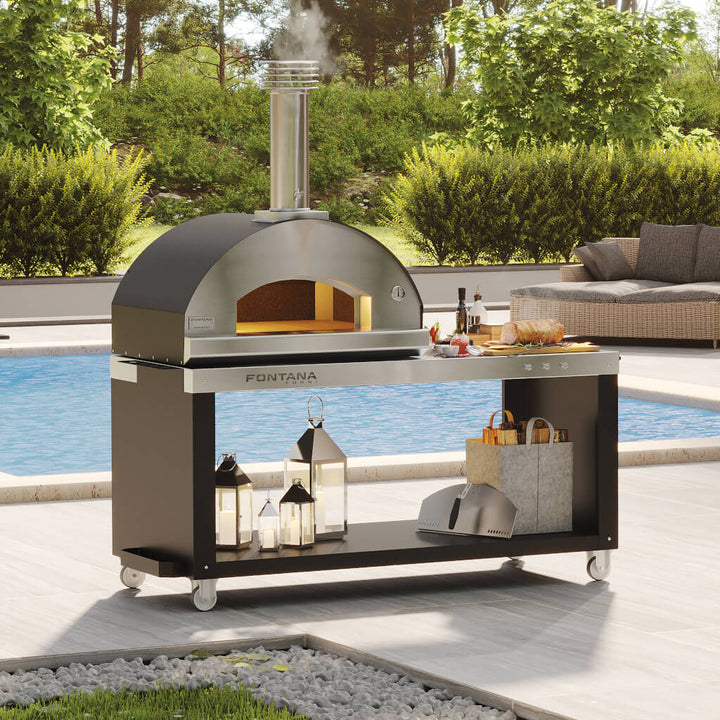 As the holiday season approaches, it is time to start looking for festive favors for your favorite home chefs. Below is our list of gifts for cooks to help them expand what dishes they can concoct and how much you appreciate their cooking in your life!
Indoor Herb Garden Kit
These are a huge benefit for any home chef, allowing for fresh herbs to be picked whenever needed–and brighten up the kitchen windowsill. Most indoor herb garden kits will contain a selection of basil, oregano, mint, sage, chives, thyme, and rosemary. Whether you opt for the original soil-based version or the newer hydroponic offerings, it's the perfect gift for anyone that loves to cook with the freshest ingredients possible.
Electric Salt and Pepper Mills
Salt and pepper are the cornerstones of food flavoring. Salt helps balance sweetness and suppress bitterness, while pepper adds a vibrant depth and spice to liven up your food. Electric salt and pepper mills add ease to the seasoning process of your food and will grind the spices to a perfectly consistent texture. This way your home chef can easily control the nuance of flavors.
Outdoor Pizza Oven With Accessories
Pizza oven gifts are the ultimate for home chefs, especially those who love to have family and friends around. Nothing beats the dynamic flavors of pizza cooked in an outdoor wood-fired pizza oven.
Our Fontana Forni USA ovens also offer a versatile range of cooking options beyond pizza—you can prepare succulent roasts, gourmet desserts, and beautifully risen loaves of bread that all have that depth of flavor unique to outdoor oven cooking.
But what's a pizza oven without all the great gear? From authentic Saptuo stones straight from Naples, Italy to a deluxe set complete with pizza peel and laser thermometer, you can truly deck out this memory-making gift!
Countertop Compost Bin
If your home chef has a small garden bed for herbs, vegetables or even just flowers, having a source of quality compost to help enrich the soil can be an excellent gift. Utilizing a countertop compost bin in the kitchen is an easy way to collect food scraps, which is not only eco-friendly but wallet-friendly. Plus, a sleek-looking unit keeps the kitchen looking neat.
Knife Sharpening Stone
When working with knives in the kitchen, any home chef will tell you a dull blade is virtually unuseable—not to mention also being unsafe. With a high-quality knife sharpening stone, your home cook can easily maintain their tools of the trade at the level of the professionals.
Marble Wine Cooler
This gift is for the home chef who also relishes in the beauty of presentation. Marble stone can naturally hold its temperature, making it excellent as a wine cooler. As water condenses on the wine bottle as it sits within the stone container, it pools within the stone, keeping the wine cool.
Professional Knife Set
When it comes to gifts for the chef, the simplest idea may be to start with the basics—that is, a professional knife set. Many home chefs, especially those who have more recently taken a serious interest in cooking, may view professional knives as a luxury they can't imagine splurging on for themselves. This is where you come in, allowing them to take their love of cooking to the next level.
Why Fontana Forni Makes the Best Gifts
At Fontana Forni USA, we believe nothing beats family and friends gathering for great food. We feel honored that so many people around the world enjoy our outdoor ovens in the comfort of their own homes, and we would love to be a part of that joy for your family this holiday season.
Fontana Forni offers an exciting range of pizza ovens plus accessories for you to enhance the outdoor cooking experience. With superior design and construction, you can expect your Fontana Forni USA oven to be a part of your family traditions for years to come.
For instructional videos, inspiring recipes, new launches and more follow us on all our social media channels below! And remember to tag us with all your fun creations too! @fontanaforniusa #fontanafamily.
---

40+ Years of Innovation | 100% Made in Italy
Built to Last | Superior Design & Construction