Remodeling Your Outdoor Kitchen? Here are 5 Must-Haves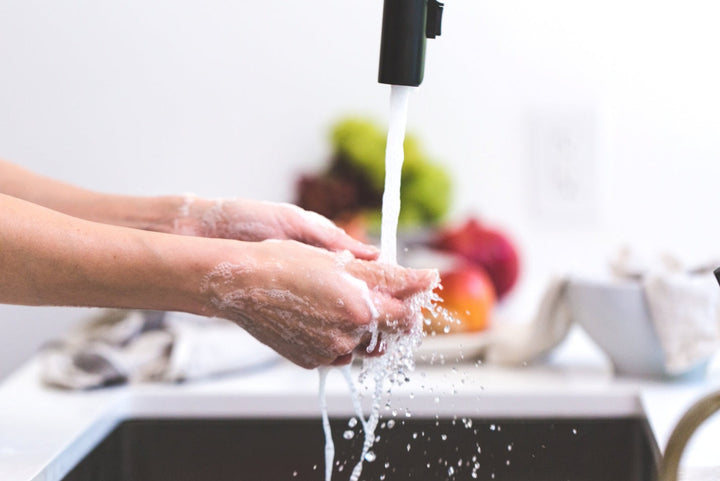 Turning your backyard patio or grilling space into a fully functional outdoor kitchen is both exciting and challenging. The first challenge, of course, is deciding what you want. To help you brainstorm, here are five things we think are must-haves for the ultimate luxury backyard kitchen.
An Easily Accessible Sink
Good hygiene is key to food safety, so access to a sink is crucial. Not only will this help keep your hands clean and your food contaminant-free, but it will also make it easier to wash up afterward. Choose a sink that truly serves your outdoor cooking needs. For example, if you'll need to clean a lot of unwieldy grill racks and large pans, you might benefit from a more commercial design with a large basin and overhead sprayer.
A Dedicated Outdoor Refrigerator
No one wants to walk in and out of the house to get to the fridge, and you shouldn't have to! Your backyard kitchen should have its own refrigerator so that you can easily access ingredients and put things in cold storage. Make sure that the refrigerator you choose is designed for safe outdoor use; many are labeled for indoor use only. Fortunately, there are many styles of outdoor refrigerators on the market, including convenient under-counter units!
A Convenient Warming Drawer
Keep your food at just the right temperature with a built-in warming drawer. While such a feature might seem unnecessary for indoor use, it's a must-have for the outdoors, where things like temperature changes, wind, and insects can pose problems. A warming drawer keeps food at the desired temperature setting while shielding it from the elements. It also frees up your oven, allowing you to continue cooking without fear of anything going cold.
An Ice Maker
Whether you plan to have an outdoor bar in your kitchen or simply want to provide cold drinks on hot days, an outdoor ice maker is the perfect addition. You can have it installed under the bar counter or place it next to an outdoor refrigerator for easy access. For ultimate flexibility, choose a model that makes a variety of ice types—crushed, cubed, spherical, etc..
An Authentic Backyard Woodfire Pizza Oven
A backyard wood-fired pizza oven allows you to create homemade pizzas with a rich, smoky flavor and a crisp, crunchy crust. You can also use it to cook a variety of other foods, from breads and pies to oven-roasted meat and vegetables.
Because pizza is so widely loved, it's typically a good bet for group events. If your family or friend group usually struggles to agree on toppings, an outdoor gas pizza oven makes it easy to prepare a variety of pies. It's also much tastier—and cheaper—than take-out or delivery.

Fontana Forni ovens have been carefully designed for even heating and complete temperature control. They're also made from durable, easy to clean materials for years of consistent use. Explore our selection of pizza ovens today to find the perfect match for your outdoor kitchen!
---

40+ Years of Innovation | 100% Made in Italy
Built to Last | Superior Design & Construction