Italian Musicians to Get You in the Mood for Traditional Italian Cooking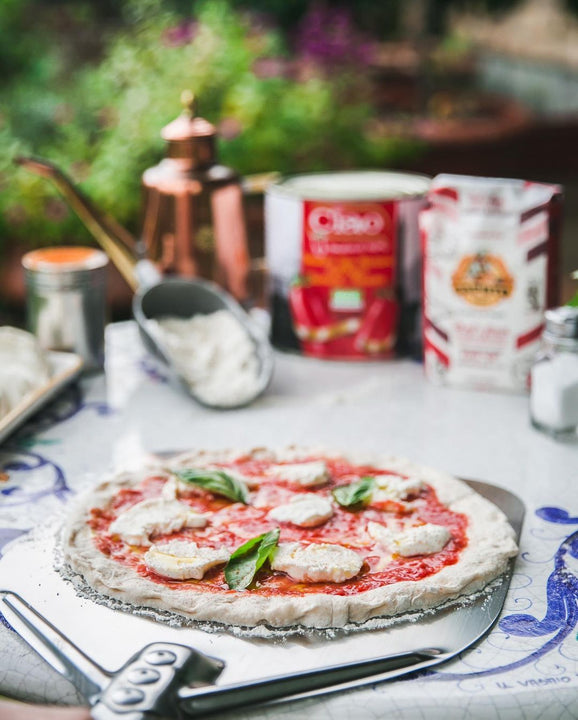 Pizza has its roots in Italy, so what could be more inspiring when making pizza than listening to classic Italian cooking music? The next time you're preparing your favorite toppings for an authentic Italian cooking experience while making pizza, turn on some classic Italian opera music or any of the music made by the musicians we'll introduce you to in this article.
Although there are many great and talented Italian musicians, we chose five who can provide you with the best Italian cooking music for your culinary adventures. We'll also suggest some of their best songs to get you started.
Claudio Villa
Claudio, known also as "The Little King," is a beloved Italian singer who sold 45 million records. He also won the Sanremo Music Festival an impressive four times, constantly blowing music fans away with his talent. Claudio has more than 3,000 songs you can choose from, and you can get to know his music with Mamma, Cara Piccina, and 'O Sole Mio (It's Now or Never).
Andrea Bocelli
This is an Italian musician who needs no introduction—he is well known all around the world. Despite losing his eyes when he was only 12 years old, Andrea pursued a career in music and showed the world that his talent has no limits. Andrea sang with many famous singers such as Ed Sheeran and Celine Dion, and you should definitely listen to The Prayer, Time to Say Goodbye, and Perfect Symphony.
Luciano Pavarotti
Another Italian musician who needs no introduction is Luciano Pavarotti. Known for his powerful voice and opera performances, Luciano is a superstar. Some of his most popular songs include covers of other musicians' songs. Still, he puts his own mark on the music, and you can hear that when listening to Ave Maria, Nessun Dorma, and La Donna e Mobile.
Adriano Celentano
Adriano is a singer, songwriter, actor, TV host, and comedian with heaps of talent. He enjoyed a wonderful career and regained fame when his song Azzurro became the anthem of the Italian football team. Some of his other beautiful songs include Blueberry Hill, Buonasera signorina, and Il tuo bacio è come un rock.
Mina
Anna Maria Mazzini OMRI was a legendary lady who is looked up to for her strong personality, talent as a singer, and beauty. She was a dominant Italian pop artist in the 1960s and is admired for the agility of her soprano voice and three-octave vocal range. Some of Mina's most recent popular songs are Succhiando l'uva, Alibi, and her cover of Don't call me baby (Can't take my eyes off you).
Make Italian Pizza in an Italian Pizza Oven
You should be making your delicious pizzas in an authentic Italian pizza oven, which is what Fontana offers. Our wood-fired ovens have a rich Italian history, dating back to 1945 when Giuseppe Fontana returned from the war to his hometown of San Lorenzo In Campo in the Marche region of Italy. Giuseppe started a small blacksmith and farrier's shop that grew into the successful business you know and love today with a range of lovely pizza ovens.
---

40+ Years of Innovation | 100% Made in Italy
Built to Last | Superior Design & Construction