How to Throw the Perfect Kids Pizza Party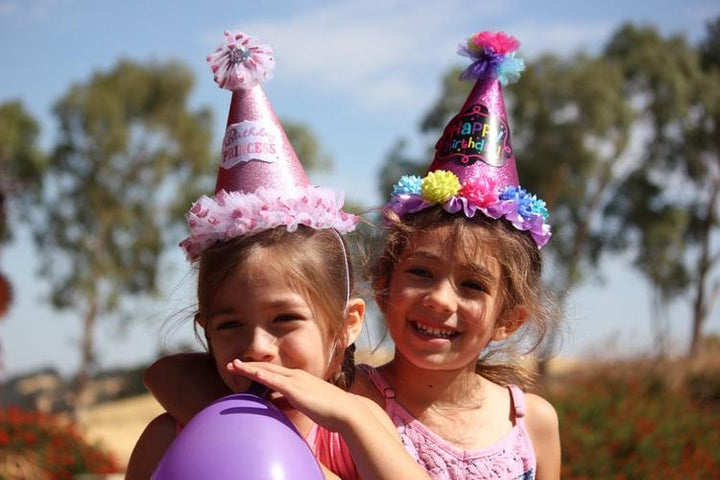 Planning a child's party doesn't have to be an overwhelming task. Sure, it can feel a little hectic, at times, as you try to deal with decorations, other kids, and everything in between, but don't lose hope when it comes to planning the perfect party. We all know one thing every kid can't get enough of—pizza!
While ordering pizzas from your local pizzeria is certainly an option, you can wow guests of all ages by utilizing a home pizza oven to make the most delicious and unique artisan pizza.
When you have a wood-fired pizza oven in your backyard, a pizza party can turn into a fun event for the whole family—and it's not just pizza that can be enjoyed, but other treats, too!
So, how can you be sure you're not only throwing the best backyard pizza party but that it'll be something people will want to come back to year after year?
Stick to a Budget
One of the things that can make a party feel overwhelming is the amount of money you have to spend on it. From renting a tent to buying food and decorations, and getting more seating, the costs add up quickly. By developing an initial budget, you'll have a better idea of what you can and can't purchase for the party.
When you have an outdoor pizza oven installed, the follow-up costs are slim! Yes, it's a bit of an investment up front, but, once you have the pizza oven installed, the majority of your budget can be based around fresh ingredients for everyone! Instead of bringing in catered food, you can turn the meal itself into a fun, interactive event.
Choose a Venue (or Your Home)

When you have a bunch of kids in one place, it can get a little hectic. That's why it's important to consider whether you want the party at your house or if you want to rent out a venue space. With a backyard pizza oven at your fingertips, you can essentially kill two birds with one stone. First, it allows all of the kids at the party to spend some time outside, burning off energy. It can also save you some money since you don't have to rent out any kind of event space. It's important for all of the kids at the party to understand that the cooking temperature on the oven will get hot and they shouldn't touch, but it's a great way to serve your guests in a matter of minutes, instead of making them wait in a buffet line. Fontana Forni pizza ovens operate at high temperatures, 750° and up. They are so well insulated that while the back, sides, and top are warm to the touch while at operating temperatures, it will not burn you. However, touching the face of the oven (ours or any other make) can burn a person.
Go with a Theme
Every great pizza party needs a theme to go with it. The sky is truly the limit when it comes to choosing a great theme that your child and their friends will love. You can choose something traditional by telling all the kids the theme of the party is to make their own pizza—or go for something more creative!
For example, your theme could be a "beach party," and everyone could create their own pizzas with toppings displayed in little sand pails. Or, you could go all-out by having an Italian-themed party with red, white, and green snacks and decor all around. It's a great way to let your kids take a "trip" to Italy any time they want!
Decide Who Is Coming
Obviously, a guest list for a child's party is going to include a lot of their friends, but one of the beautiful things about a pizza party is that it can be enjoyed by all ages!
So, when you're thinking up the guest list, don't be afraid to invite some of your own friends, too. It's a great excuse to get everyone together, and for the adults to "cut loose" and have a little fun along with the kids!
Creating a guest list will also make it easier to keep track of your budget and everything you'll need to make sure the party is a success.
Choose the Right Time
The timing of a party is important, especially when kids are involved. Depending on how young the children are, you should plan a party around their schedule. If they take a nap during the day, you'll want to host the party after they're well-rested. Or, you may not want to let it run too late into the evening, so they can stick to their normal routine and get to bed.
It takes a little extra planning, but picking the right time to throw the party will make life easier for everyone—including parents of little ones!
When it comes to throwing a pizza party for kids, the best thing to do is to just have fun. Again, don't feel limited to just making pizzas. Part of the fun of having authentic pizza ovens is that you can make so much more. Calzones, breadsticks, freshly baked breads, and even desserts can be cooked to perfection in your pizza oven, so you'll have an easy time making sure everyone at the party is well-fed and having fun!
We hope these tips have given you the inspiration you need to throw a pizza party for your kids. It's a great, easy, and inexpensive way to bring everyone together—including the adults! It's also a fun way to let the kids be creative, by making their own pies and picking out their toppings.
If you'd like to throw a pizza party (or entertain your friends, or just have your own personal backyard sanctuary), check out our outdoor pizza ovens and countertop ovens. We understand that purchasing a backyard pizza oven for the first time might feel a little overwhelming, which is why we're here to help!
Contact us for more information, so you can start firing up pies and more for the kids, for your friends, and for yourself— all from the comfort of your own home.
---

40+ Years of Innovation | 100% Made in Italy
Built to Last | Superior Design & Construction