Herbs and Spices That Will Take Your Pizza to the Next Level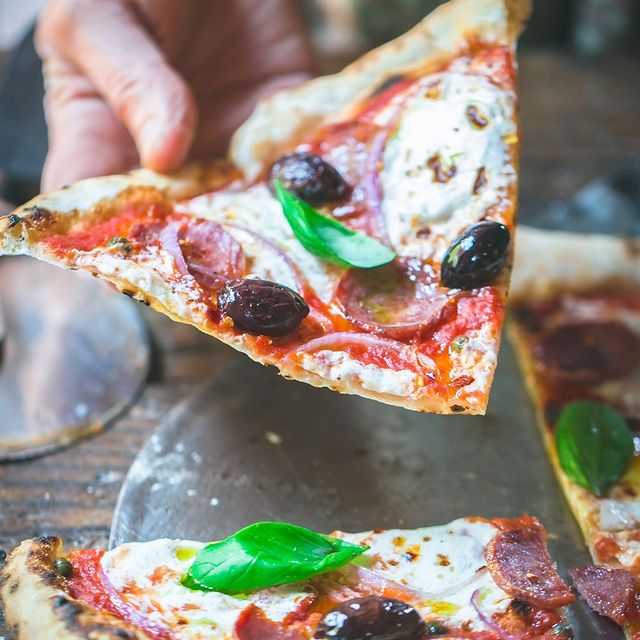 Pizzas are not only delicious and a favorite meal for millions, but they're versatile meals as well. Pizzas are especially good for families who want to add more 'spice' to their diets but aren't sure where to start.
Although it's nice to experiment, there are some good herbs for pizza that just taste better than others. The best spices for pizza include oregano and pepper, but there are a few others to add as well.
Here's our list of the very best spices that you can use on your homemade pizza to give it that something special that only comes from making them in your own space.
Oregano
Here we have a well-known and loved staple in many kitchens. It's got a distinct savory flavor that is able to bring a fresh taste to your pizza. Oregano plays a big role in Italian cooking, which is why it's one of our favorite Italian herbs for pizza.
Spinach and pepperoni are good ingredients to add to a pizza with oregano for a delicious end result.
Crushed Red Pepper
For food lovers who enjoy extra heat in their food, crushed red pepper cannot be forgotten. If you use this spice, you'll turn your homemade pizza into a thrilling taste experience. It's not overly hot but still gives a nice kick to the meal that you're bound to love.
A pizza with ground beef, mozzarella cheese, and crushed red pepper is quite the tasty option. For a meat-free pizza, you'll find that red pepper will go well with mozzarella cheese and basil.
Garlic
What could be a better addition to pizza than roasted garlic? You'll add a lot more flavor to your pizza and it can be used with vegetarian as well as meaty pizzas.
Garlic tastes especially good on pizzas with chicken, tomatoes, and cheese.
Parsley
Chopped parsley offers a unique bitter but fresh taste that will enhance the flavor of any homemade pizza. That's why it's such a great and natural choice regardless of the other ingredients you'll be adding to your pizza.
For a really great-tasting homemade pizza, parsley goes amazing with spicy lamb, paprika, cumin, and red onions.
Thyme
The final of the best herbs for pizza we've got on our list is thyme. This leafy herb is slightly sweet and can be just the flavor addition you never thought of but always needed.
A pizza with wild mushroom, fontina cheese, and oregano will taste amazing and you can bet that your family will want it again. You can also go for a pizza with cherry tomato, thyme and mozzarella, or pepperoni, honey, thyme and ricotta cheese.
Enjoy Delicious Pizzas in the Comfort of Home
Pizzas are a great family treat because they can be made at home with all your favorite toppings and you don't even need to be a pro baker or pizza connoisseur.
Check out our outdoor pizza ovens—you're bound to find the perfect option for your family. They're all made with care and high-quality materials to delight you and your loved ones with yummy pizzas for a long time!
---

40+ Years of Innovation | 100% Made in Italy
Built to Last | Superior Design & Construction