Get Your Kids to Eat More Vegetables Through the Power of Pizza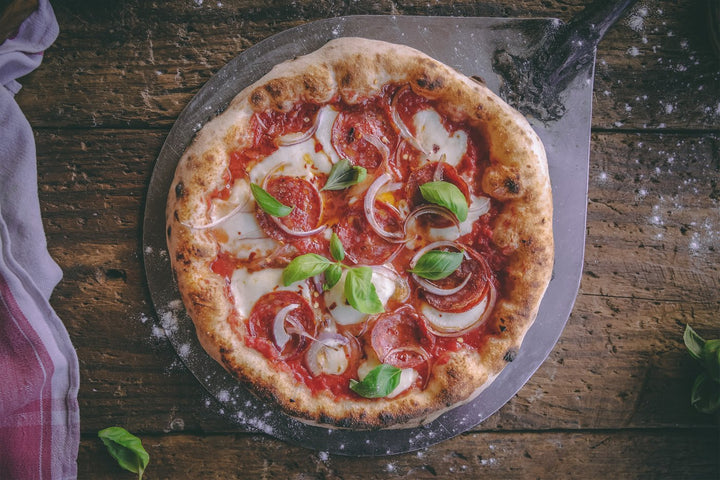 It's no secret that most children hate eating veggies—all parents know the struggle of providing their children with a balanced diet just for them to make a face of utter disgust. Fortunately, there are ways to sneak in vegetables to keep your kids healthy, and you can do so with a popular treat—pizza!
If you want to know how to get kids to eat veggies without tantrums and frustration, stick around. We'll share tips to help you out while giving the little ones delicious food.
Add Hidden Veggies to Your Pizza Sauce
One of the best creative ways to get kids to eat veggies is by adding them to the sauce you use. There are many options you can play around with and blending in frozen spinach is a great one. You can mix it with spaghetti sauce and mushrooms to give the pizza even more flavor.
Spinach and mushrooms will add a lot of nutrition to the pizza, and they taste great as well. You can also add bell peppers for a nice crunch and zucchinis with some grated cheese.
Change up the Crust
Another tip on how to get kids to eat veggies is changing things up with the crust. You don't have to stick to a plain one—you can actually make really delicious pizzas with zucchini or cauliflower crust.
Simply mix cauliflower that has been through the food processor with some oregano, garlic powder, salt, eggs, and parmesan or mozzarella and make a crust to top with all your favorite vegetables and meat of choice. For a zucchini crust, grate and mix them with mozzarella cheese, flour, eggs, and salt. It's pretty simple and really easy.
Experiment
You know your kids and their preferences, why don't you experiment with veggie toppings mixed with their favorite toppings? If you've managed to get your kids to like certain vegetables, use that, and their favorite meat or cheese, to make them a pizza they'll enjoy.
Get Your Kids Involved
The best thing about homemade pizza is that it can be a lot of fun for the whole family to join in on. The next time you want to make a veggie pizza, get your children involved in the process.
They could have a blast making the dough and sauce and then adding all the delicious toppings they want to have. If you have a big family with very diverse tastes, make mini pizzas for each member and make it completely unique for everyone.
You don't have to use fresh vegetables either; if you've got frozen vegetables just lying in the freezer, get them out and add them to the pizza ingredient list.
Make Pizza Healthy and Fun
As you can see, it doesn't have to be a case of mission impossible to get your kids to eat healthily. Just give them a clandestine veggie pizza and leave the rest to their hungry little hands. To make the pizza even more special, use an outdoor pizza oven like the ones from our selection and make your pizzas a family event!
---

40+ Years of Innovation | 100% Made in Italy
Built to Last | Superior Design & Construction