6 Benefits of Using a Pizza Oven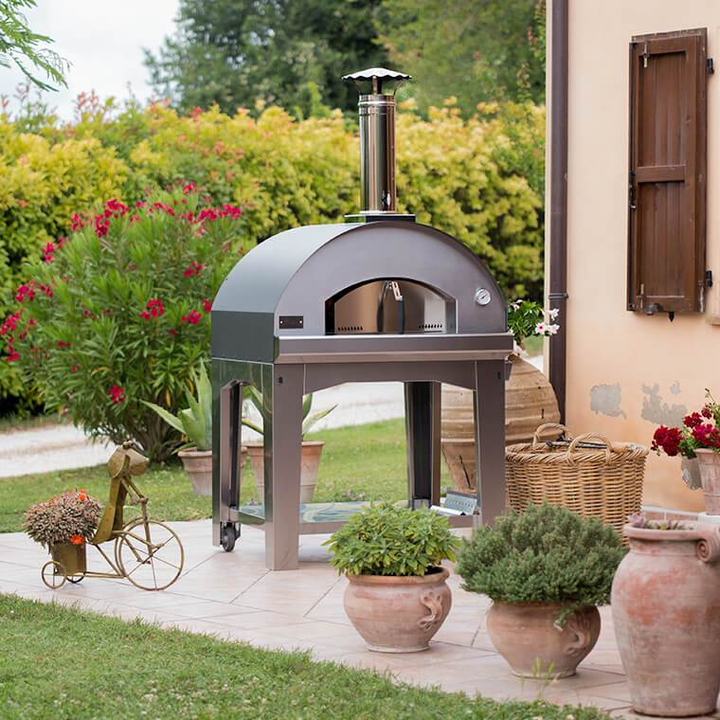 There's a saying that suggests "even bad pizza is good pizza" and, while it's true that it's hard to beat any kind of pie, there's simply nothing better than the flavor, texture, and experience of using a wood-fired pizza oven.
Authentic pizza ovens are more than just outdoor decor or a talking piece for your home (although you'll likely have plenty of friends and neighbors wanting to stop by for a slice!). They have so many additional benefits to consider.
So, whether you're a pizza aficionado, a foodie, or you just want a great backyard pizza oven to make your own creations, it's important to consider these benefits before you buy.
1. A Summer Staple
Brick pizza ovens are perfect for summer. No one wants to fire up the oven inside the house on a hot day, and standing over a grill flipping burgers can cause anyone to work up a sweat. When you fire up your pizza oven outside, you don't have to babysit your pie for a long period of time, and you can remain cool while your pizza cooks. Plus, having an oven outside will instantly make your backyard or patio the neighborhood hot spot for entertaining. If you love to throw parties in the summer, a pizza oven is a great way to get people to come over.
2. Food Cooks Fast
As stated above, you won't have to sit there and wait for your pizza to cook for an hour, or even twenty minutes. In fact, in only takes approximately 90 seconds for a pizza to be fully cooked at 750°F in a wood-fired oven.
So, if you have hungry guests, you can fire off multiple pies in a matter of minutes, and dinner will be served faster than any burgers or hot dogs on the grill!
3. An Unforgettable Experience
Brick pizza ovens are more than just cooking vessels. They create an entire cooking experience that isn't often found in many other methods nowadays. There is something special about getting back to the "roots" of cooking, and you're sure to enjoy it every single time. Friends and neighbors will love to see your oven at work, too, and it really is quite a show to watch a pizza being cooked from start to finish.
4. A Greener Way to Cook
Concern for the environment has been a hot topic for many years now. If you're trying to do your part to "go green" in your own home, an outdoor pizza oven is a great solution. It doesn't use any electricity—only fire. Saving energy and getting delicious pizza at the same time? What could be better than that?
5. Cooking More Than Pizza
Your outside oven can be used for more than just pizza. It's just like any other cooking vessel—just hotter and more efficient! Don't be afraid to experiment with different recipes. Everything from meat and vegetables to breads and desserts can be fired up in minutes. Check out our recipes blog for a variety of great recipe ideas! You'll certainly never run out of ways to put your oven to good use.
If you're interested in a wood-fired pizza oven or want more information, please contact us at Fontana Forni. Pizza is our passion, and we're happy to share that love with you!
---

40+ Years of Innovation | 100% Made in Italy
Built to Last | Superior Design & Construction