5 Tips for Successfully Running a Mobile Pizza Business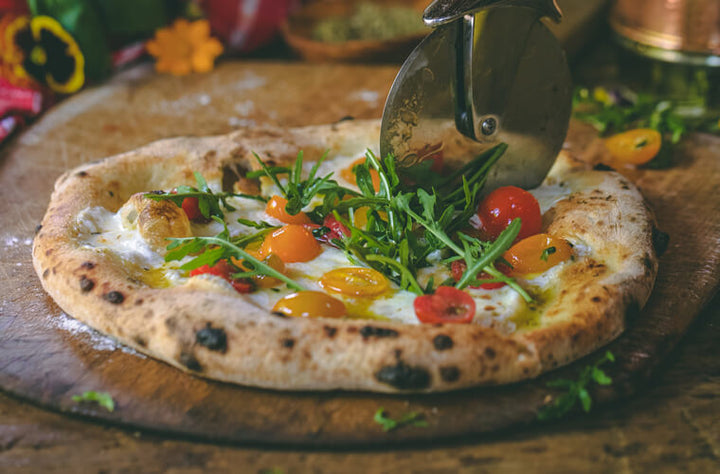 In an ever-changing world, it's essential for a business owner to be quick thinking and innovative in order to be successful. Food trucks are becoming increasingly popular as people look for convenient ways to eat the food that they love.
From festivals and private events to farmers markets and sports matches, mobile vendors are fast becoming some of the most popular means of serving food. Why not join this growing venture today by opening a mobile pizza business?
If you are wondering how to start a pizza business, look no further! The following tips will help guide you along your journey.
Tip 1: Invest in a High-Quality Portable Pizza Oven
The most important investment you will make when starting your mobile pizza business is your portable pizza oven.
Too often, entrepreneurs make the mistake of purchasing cheap equipment and, as a result, find themselves spending more money when the equipment doesn't last. To ensure the longevity of your new venture, you must invest in a pizza oven of the highest quality.
Fontana Forni portable pizza ovens provide both the convenience and quality necessary in a commercial portable pizza oven. Not only are they cost-effective, but they also require less time to preheat than built-in ceramic ovens. They are also easy to move, which also makes cleaning them a breeze.
Tip 2: Create a Unique Menu
In order to make your mobile pizza company stand out from the rest, it is important for you to create a unique menu filled with delicious, well-rounded pizzas.
While the food industry is a saturated market, it is possible to make your business stand out from the rest by creating a menu that has been carefully developed and which appeals to your customers' individual tastes. Gone are the days of only having a choice between three or four pizza options. Don't be afraid to try new combinations using local and seasonal ingredients to give your pizza business a competitive edge.
Tip 3: Build a Strong Online Presence
For your business to thrive, it is crucial that you connect with your consumers. The most popular way of doing this these days is online through various social media platforms.
Having a digital presence gives your company the platform to educate consumers about your mobile pizza company and communicate with them on their own terms. Here you will be able to choose how your brand is portrayed and set yourself apart from your competitors.
Your website should be user-friendly and provide valuable content that answers questions and informs consumers of menu updates, upcoming events, and more. Your social media strategy should also include being active on these platforms and engaging with customers in meaningful ways to boost brand awareness.
Tip 4: Network with Other Food Vendors
Networking with other food vendors is one of the greatest ways that you can expand not only your knowledge and network but also your customer base.
When you arrange to meet up with other motivated small business owners, you open yourself to new opportunities where you can talk to people who have different knowledge and suggestions and can help you succeed.
Attending different business and social events such as food festivals or events held by local food vendor associations will help you get your face known by your community. You can build relationships by offering support and advice to other food vendors, which could often lead to sharing resources and even customer referrals.
Tip 5: Continuously Assess and Improve
As time passes and your business grows, you will need to assess areas of improvement across your business to ensure it is running and operating to its fullest potential.
There are many ways that you can assess and improve the operations of your mobile pizza trailer. One of these ways is by asking your customers for feedback on your business's performance. This can help you identify where improvements may be needed from an outsider's perspective.
Another way of assessing your performance is by conducting a SWOT analysis. This involves looking at the strengths and weaknesses of your business, and any opportunities and threats you may be facing. Once this has been done, you can assess how to capitalize on your strengths, minimize the effects of your weaknesses, make the most of any opportunities, and reduce the sizable impact of any threats.
Why Fontana Forni?
If you are ready to start your own mobile pizza business or want to take your existing business to the next level, you need a portable pizza that caters to all your business needs. Fontana Forni is the industry leader in commercial pizza oven quality and will leave you with complete peace of mind that your business will perform at the highest standard. Look through our website today to find your perfect, world-class match and begin your journey into the world of mobile pizza restaurants!
---

40+ Years of Innovation | 100% Made in Italy
Built to Last | Superior Design & Construction