5 Most Popular Pizza Toppings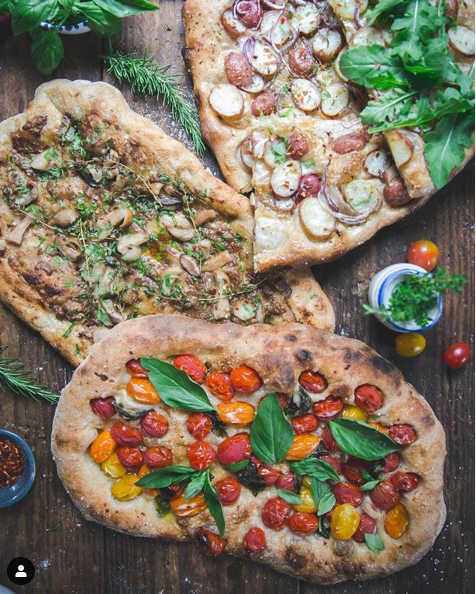 According to The Atlantic, 100 acres of pizza are served every day.1 That's about 76 football fields. Every. Single. Day. Among the many toppings that Americans order, some are definitely more popular than others. We've got 5 of the most wanted toppings, plus fun ways to twist each one.
1. Meat
The U.S. is full of carnivores and meat is a consistent favorite. Some enjoy plain pepperoni pizza, while others like to load it up with bacon, sausage, and more—but there are also lots of ways to mix it up!
The Philly cheesesteak pizza can be fun if you're looking for something different. If you want a more Mediterranean flavor, try a ground beef and green olive pizza (yes, they exist!).
2. Mushrooms
Americans love mushrooms enough that there is actually a mushroom pizza! Don't get us wrong; we love the button mushrooms that go on most pizzas, but, every once in a while, change is good.
Not feeling a meat pizza? Go for portabella mushroom, which has a pungent, meaty flavor that beats beef by a mile. Add some luxury to pizza night with morel mushrooms and their unique earthy and nutty taste. Really want to flip things around? Three words: pizza stuffed mushroom.
3. Onions
Onions offer plenty of flavor when put on anything, including pizza. Not only that, but they're healthy, too. You're probably wondering how you could possibly twist onions into something more interesting. Well, it is possible!
Do you love this veggie so much that your friends always ask if you want more pizza on your onions? Just say "fugazza"—pizza, that is. What's fugazza, you ask? Only probably the most heavenly tasting onion pizza creation on earth! Imagine a pizza without cheese or sauce, then load it up with sweet caramelized onions and a sprinkle of oregano. Bellissimo!
4. Olives
Maybe olives aren't everyone's favorite, but they're loved enough to make the list of most popular pizza toppings. For those who hate them, we won't blame you for skipping to number 5.
Try an olive pizza with olive oil pizza dough; that's enough to satisfy any olive craving! If you want different flavors, try an olive bar pizza with as many types of olives as you can think of.
5. Pineapple
Pineapple is probably the most hotly debated pizza topping ever. How did this sweet and juicy fruit leave such a bad taste in so many mouths? We're not sure, but good news if you're a pineapple lover: There are many different pizza topping ideas for it.
Think margarita pizza—pineapple perfectly complements the basil and mozzarella. Or head to the shore with sweet and sour shrimp pizza, complete with mozzarella and bell peppers.
Hungry yet? We thought so! Now that you've got all these great pizza ideas, you need a great way to cook them. Fontana Forni USA offers some of the best home pizza ovens on the market, with 100% Italian construction and over 40 years of innovation. Call today to get yours: 877-842-9822.
Source:
---

40+ Years of Innovation | 100% Made in Italy
Built to Last | Superior Design & Construction