5 Elements of a Teen-Friendly Backyard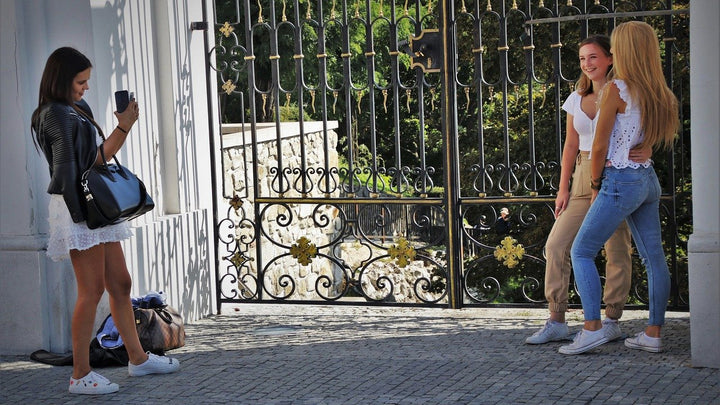 Teenagers of every generation are a complex bunch, but one thing never changes—they'll always want the freedom and opportunity to hang out with their friends and have a good time. Here are 5 ways you can turn your backyard into an epic teen-friendly space.
Plenty of Seating
The number one requirement for any hangout space is comfortable, plentiful seating. While teenagers have an uncanny ability to sit almost anywhere, your teen hangout space should offer comfortable chairs, bar stools, benches, and/or floor seating options. Making space for your teen's friend group shows you care and keeps them from sitting on the arms of other furniture!
The Perfect Selfie/Photo Space
Just like the Polaroids of the past, teens today are using phones and social media to capture their experiences and make memories. What better way to help them do so than with a dedicated photo spot? An attractive hedge, trellis, or garden wall with vertically arranged foliage can be a great option for this, as it provides a naturally beautiful backdrop that doesn't look out of place in your backyard. No more accidental photobombs by the neighbor's dog!
Backyard Fun and Games
If the teens you're designing for are into sports, you might center the space around their favorite sports and physical activities. Built-in equipment storage for backyard sports provides easy access to balls, nets, etc. You might also offer backyard games like bocce ball or giant Jenga.
If the teens you have in mind are film buffs or gamers, consider a full outdoor entertainment system with a TV, surround sound, game consoles, and more. Again, built-in storage for movies, video games, board games, etc. provides easy access.
A Quality Sound System for Music
You'd be hard pressed to find a teenager who doesn't love music. One of the coolest features you can include in a teen hangout is a high-quality sound system on which they can crank their tunes of choice.
They'll want to share music from their own devices, so an auxiliary input is a bare minimum requirement. Most systems also have Bluetooth, so they can control the music while retaining access to the device. Streaming services may dominate these days, but players for physical media—CDs, cassettes, vinyl—can score you extra points with teen audiophiles.
Access to Good Food
No gathering is complete without something to eat and drink, especially when it comes to growing teens. Stocking an outdoor pantry and refrigerator with tasty snacks makes it easy for them to grab a bite and keeps the indoors safe from dirt and spills.
If you want to offer more than just snacks, pizza is an ideal choice. Even picky teens can usually compromise on toppings. An outdoor pizza oven lets them create exactly what they want—with adult assistance, as needed—and to have a good meal.
Explore Fontana Forni ovens today to find the perfect backyard pizza oven for your teen-friendly space!
---

40+ Years of Innovation | 100% Made in Italy
Built to Last | Superior Design & Construction